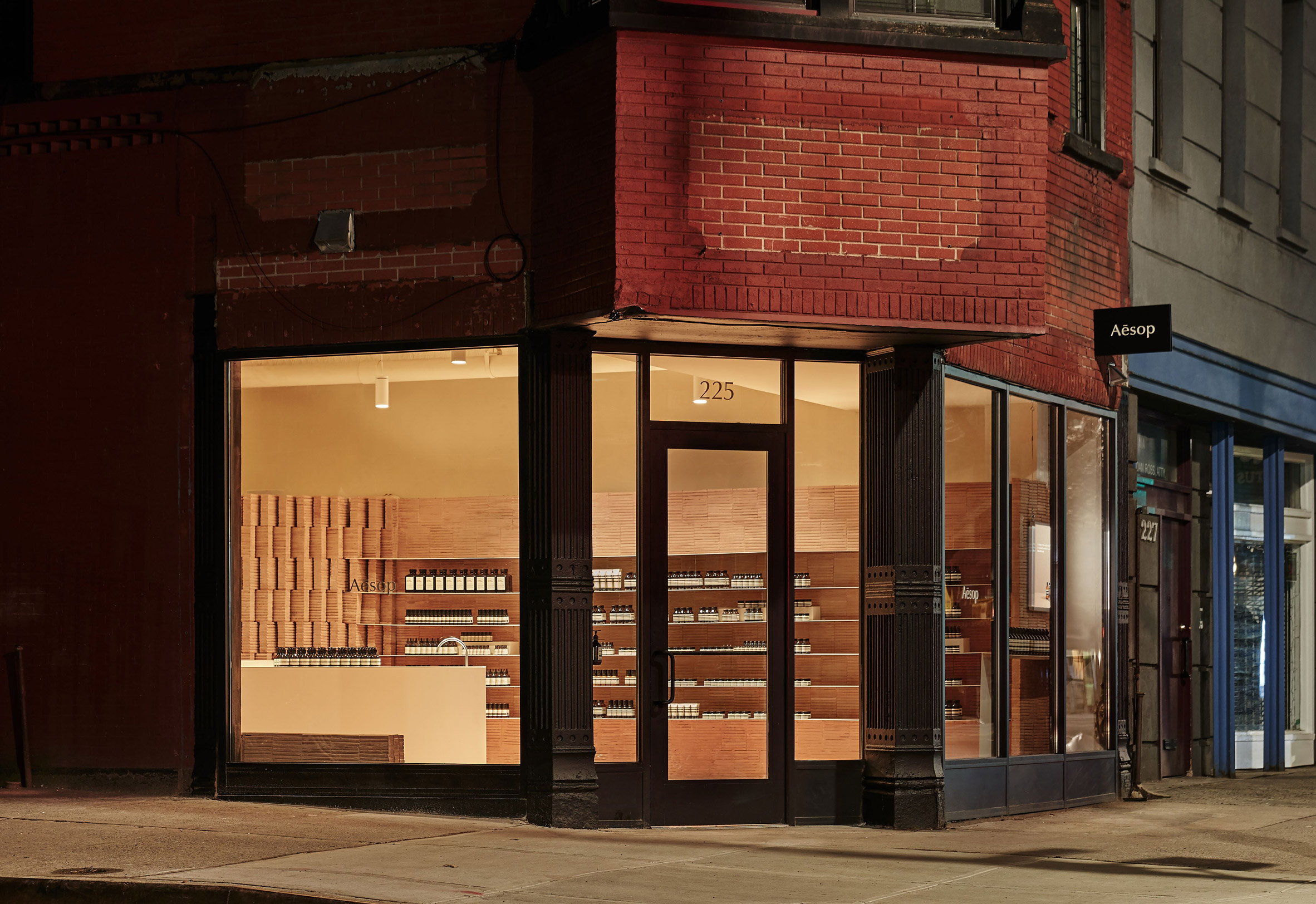 Think modular design, and you might imagine supermarket shelves or mass-rollout retrofits – hardly the bespoke creations that a retail design agency prides itself on. But in a world of pop-up boutiques and multi-purpose brick-and-mortar stores, this image is changing. Packed with personalisation potential, modular design is increasingly becoming a go-to for designers looking to make the most of a space. In this article, we've rounded up some of the most beautiful examples of modular design, with tips and tricks on how to make it work for your boutique or pop-up shop.
Shake up your store design with display modules
Modular shelving has been around for years, but it's only now that it's getting interesting by retail design agency firms. From complex furniture systems to simple cubed shelves, there's an endless number of modular solutions on offer. The Tate Modern gift shop, designed by Amsterdam studio UXUS, is a great example of how modular designs can give brands the flexibility to frequently shake up their brick-and-mortar stores. Housed in three different sections of the store, the display modules used different accents of wood to guide customers through the space. Thanks to a mobile and stackable design, the shelving can be reconfigured to reflect changing exhibitions and events.
Keep it sustainable with eco-friendly design
In Japan, modularity has been a part of architecture and design for centuries, with room sizes being determined by combinations of the historic tatami mat. So it's no surprise that one of the most beautiful modular retail designs in recent years should be inspired by Japanese architecture.
Designed by ecological architect Shigeru Ban, The Hermes Pavilion was a complex construction of cardboard tubes interlaced with sheets of paper, creating a temporary structure similar to the Hermes Rive Gauche store in Paris. The pared-down recyclable materials had two benefits: to promote sustainable retail architecture and to highlight the craftsmanship of the collection.
Turn your store into a social space with modular elements
At this year's Milan Design Week, Swiss furniture company USM used its modular design solutions to explore the "third space" between home and office. By using modular design elements, they argue that it's possible to bring our home and professional worlds together in a seamless space. But this idea doesn't just apply to our homes – modular design also has the potential to transform brick-and-mortar stores into social or community spaces. In fact, the shopping mall of the future is already set to feature modular design elements that reward shoppers with an ever-changing retail experience.
According to research by Gensler, 94% of visitors to public spaces do more than just shop – they dine, socialise and relax too. As shopping habits change, modular design is predicted to explode in popularity. As Kathryn Bishop, deputy foresight editor at The Future Laboratory, explains: "Increasingly, retail spaces are public spaces. People go there to grab a coffee, catch up with friends, they may go and see an exhibition, do some shopping and get an experience or do a bit of people watching. We have to think about who is coming and what they are doing there. I think we'll see increasingly modular fit-outs in retail destinations; the ability to have a space that can create different destinations throughout the day such as cookery classes, classes for new mums, then onto a stage in the afternoon for performances."
Retail Design Agency partners are beginning to recognise the importance of modular design when it comes to temporary retail. Offering infinite flexibility and creativity, modularity is helping designers rollout beautiful pop-ups, shake up permanent stores, and create meaningful spaces.