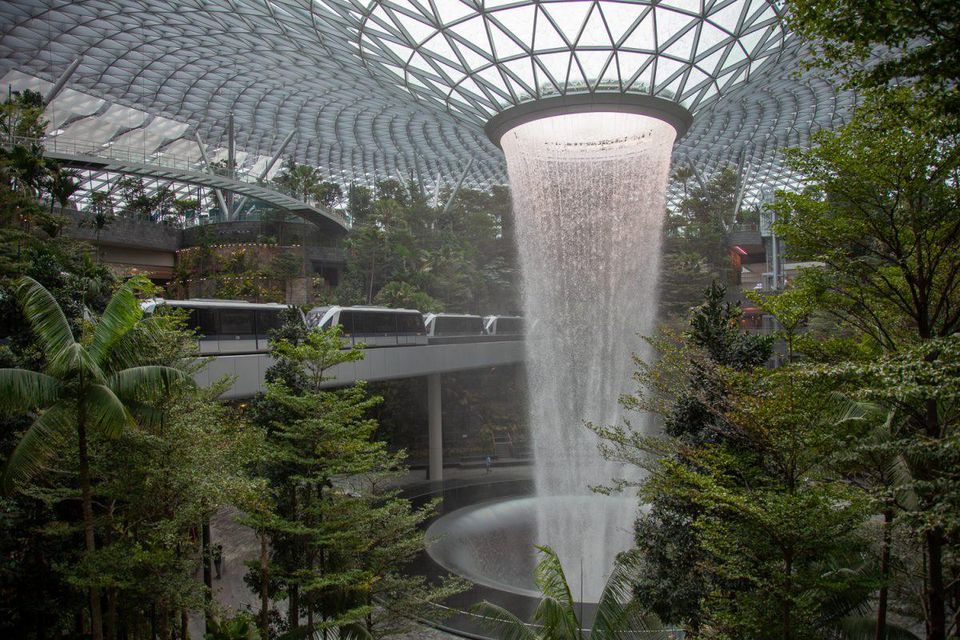 Having established where malls have been, and where they are, it's time to talk about where they're headed. Despite suffering a gloomy period of decline, our last article on the topic of malls showed how retailers are drawing in a changing demographic. An experience-hungry audience, increasing urbanisation and a more favourable economic climate, means that demand for the mall format seems to be on the upswing, but to tap into it, developers and retailers must adapt. Malls are no longer simply for selling. They have to be engaging places that offer consumers experiences worth travelling for – ones that incorporate technology, not just for convenience but for immersion and customisation. This great challenge requires visual merchandising agency partners to think outside the box and to better the customers mall experience.
Getting ahead of the curve
There is plenty of evidence that developers are taking notice of this changing direction. Westfield will launch Westfield Square at Westfield London, featuring an outdoor dining, entertainment and leisure precinct, this summer. China's Alibaba Group has been developing its "More Mall" concept, having recently opened a five-floor centre in Hangzhou that incorporates cutting edge retail technology innovations like unmanned checkouts. Some developers are also experimenting with ways to interact with online retail, building symbiotic relationships that offer mutual rewards, with America's largest shopping centre developer, Simon Malls, creating a brand new format called The Edit – a pop-up space for e-commerce start-ups, that allows them to have a physical presence for their products.
A consumer-driven future
But there are still myriad directions in which malls could move. Michael Brown and Matt Lubelczyk have offered four visions of the future trajectory of malls, that would allow centres to communicate far more efficiently with an increasingly varied consumer base.
Destination centres
Destination centres are large regional developments featuring large anchor attractions. These spaces would operate using principles similar to those used by traditional malls – the concept of an anchor brand was a key strategy for attracting other tenants and generating consumer traffic. But in this context, the "anchor" would be experiential rather than retail. Attractions could include theme parks, large cinemas or theatres, museums and galleries, or event spaces for concerts and food festivals. The Mall of the Emirates in Dubai is a great example of a development that has leveraged the power of a number of compelling experiences to augment the more traditional retail options on offer.
Retaildential space
Mixed-use "retaildential" developments would target a specific segment such as young urban professionals, or senior citizens. They would focus on the delivery of highly curated experiences based on the needs and desires of the demographic being targeted, with retail, restaurants, entertainment, and services being specifically tailored. Visual merchandising agency partners must recognise these key considerations. Japanese developers Aeon Co. have already begun to repurpose some of their malls to accommodate the needs of Japan's rapidly ageing population.
Values centres
Smaller than destination centres, values centres would mirror the identity of the surrounding community. Crucially, they would be built around a specific value statement or set of value statements, such as environmentalism, animal rights, or even a specific cultural or historical theme. Values centres would feature retailers that match the overall value statement. A great example of this format in action right now is Eataly, essentially an Italian themed mall and food hall, but one that featured a single cohesive aesthetic and narrative applied throughout. It offers consumers an immersive experience of Italian food, retail and culture that they would be unable to get elsewhere, making it a compelling destination for those attracted to this type of experience.
Innovation centres
Innovation centres, or "smart malls" would place emphasis on technology, and specifically data. Retailers would be able to leverage data, ethnographic insight and social analysis in order to preempt consumer needs. Technology would also be used to ease the customer journey, and increase the opportunity for brand communication and immersion.
Of course, these formats are not incompatible, and malls of the near future will likely adopt more than one of them at a time, but each one of them comes with a different set of considerations for a retail design agency. Whether that be how to integrate technology into every facet of an experience, or creating an aesthetic that works in harmony with the broader value or narrative focus of a given development. This is also a big consideration for visual merchandising agency partners, ensuring they reflect the malls desired style.