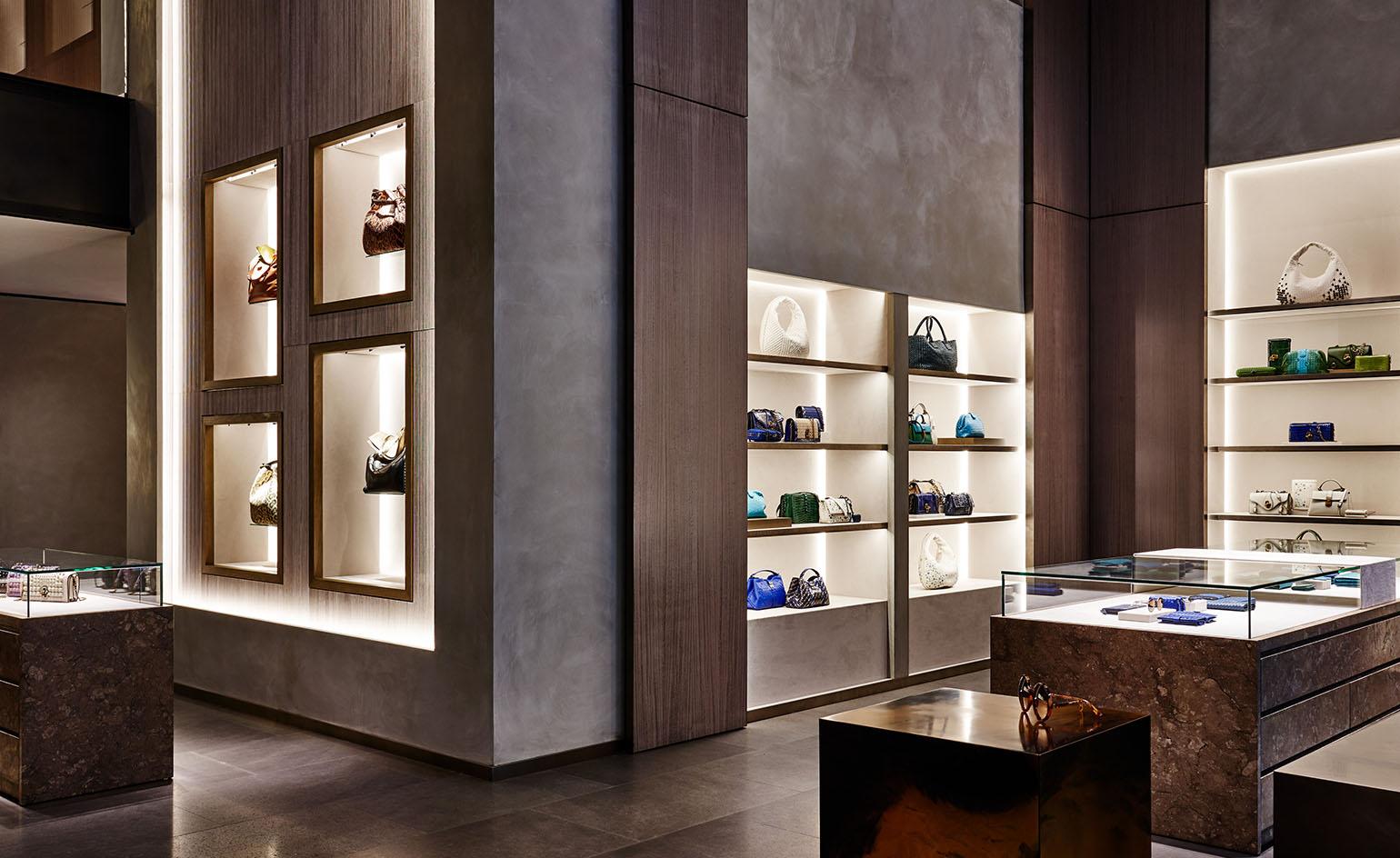 Luxury isn't what it used to be. For better or for worse, the idea of luxury is evolving. Those traditional symbols of exclusivity – a designer handbag or multi-million-pound car – aren't going anywhere, but the definition is expanding and becoming blurry around the edges. Once something reserved for the very few, luxury retail design is becoming more democratic as people search for human experiences, authenticity and treat-yourself moments without the commitment. We covered all of these changes in part one of this two-part series. Here we explore how luxury has become about culture, self-expression and service – and what this means for luxury retail design.
Luxury as a holistic service
In the world of luxury retail, the products themselves are frequently no longer sufficient to convince us that what we are getting is a true luxury. Instead, what we want is a holistic service that woos us from the window display design right the way through to the aftersale care.
There is an increasing expectation that every moment, from the very first touchpoint, throughout the physical space, even to the moment you return home and beyond should be designed to maximise ease and enjoyment. As time becomes a more precious commodity, we want the time we spend shopping to be spent in inspiring locations that make us feel welcome – not a place that feels intimidating or lofty.
But more than just the aesthetics of the experience, we are coming to expect the provision of services that complement the luxury products that we buy. Harrods' new Food Hall is an excellent example of both of these principles in action – it's a beautifully designed space that is filled with services that add significant value to the products being sold. In a world where luxury products can be purchased online, we want a destination.
Luxury and self-expression
We all know those classic symbols luxury – the classic two-coloured Chanel flats, a Louis Vuitton monogram handbag, the iconic Burberry trench, to name but a few. In their heydey, these items were part of a luxury uniform that spoke of class, wealth and prestige. But as these associations fall apart, luxury needs something else to set it apart: customisation.
Luxury car manufacturers are now offering options that would previously only be available straight off the production line, while clothing brands are even building personalisation stations into their stores. Our innate desire to be distinctive – something that was once achievable simply through ownership of a luxury product – has now shifted in response to the democratisation of products that were once reserved only for the wealthy.
Luxury as a reflection of culture
According to Rebecca Robins, author of the book Meta-luxury, the currency of luxury retail is increasingly about knowledge, learning, community and exchange. Luxury brands are beginning to behave like media entities, blurring the lines between selling, guidance and entertainment in order to establish a socially aware voice. Take those luxury brands embracing sustainable fashion – the clout of their values and actions is overtaking that of their label or heritage.
Get inspiration for how your visual merchandising agency can improve its in-store sustainability here.
What does this mean for retail design?
For retail design agencies, a changing definition of luxury might equal more work. Whereas iconic luxury products were once able to sell themselves, now everything from window display designs to visual merchandising have to be imbued with the new principles of luxury. Authenticity, customisation, culture, and self-expression have to shape the designs we create and the spaces we transform. But this blurry idea of luxury also allows for more creativity than ever before. Faced with a more open-minded audience, retailers can afford to push the boundaries of their brand experience, all while contributing their own voice to the ever-changing concept of luxury.