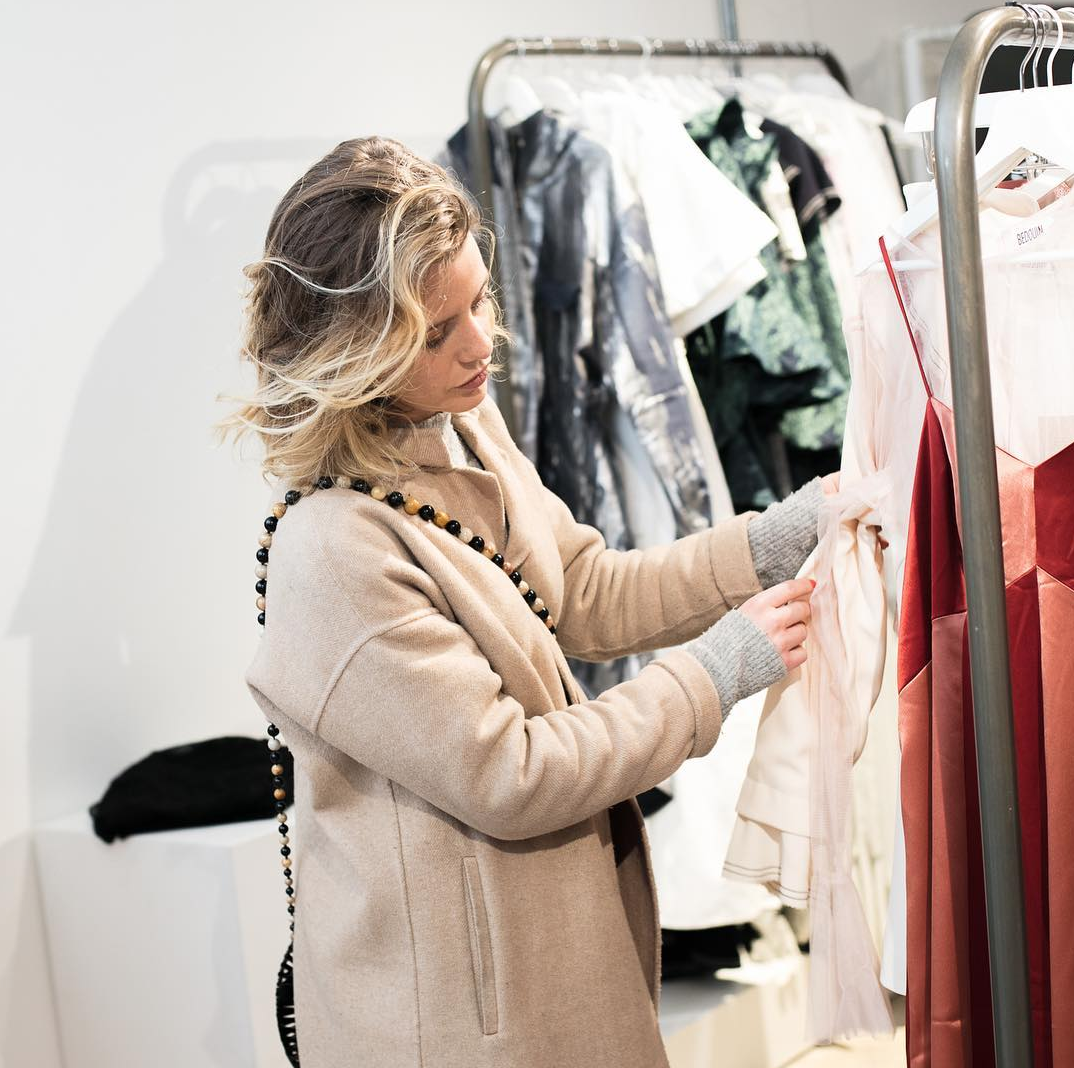 You don't need FROW access to get in on the action this fashion week. Satisfy your haute couture craving with our round-up of the hottest events, pop up shop designs and exhibitions to hit London and New York this February.
London Fashion Week: 15th-19th February
Anya Hindmarch Art Installation
Bag designer Anya Hindmarch has turned her back on the traditional catwalk show in favour of an immersive experience that everyone's invited to. Dubbed the "Weave Project", the event boasts a pop up shop design, cafe, and customisation station. But the star of the show lies on the top floor of Brewer Street Car Park in London's Soho, which has become host to a giant art installation. Designed to support the relaunch of the brand's woven Neeson bag, the interactive neon-blue hand-netted tube invites visitor interaction and exploration.
For Anya Hindmarch, the pop-up is a way to open the exclusive London Fashion Week to a new audience: "Why not include your customer? You don't ever want to make your customer feel excluded," she said.
Christian Dior at the V&A
A front row spot at London Fashion Week might be a pipe dream, but the Christian Dior exhibition at the V&A is indisputably the next best thing. Christian Dior: Designer of Dreams showcases some of the designer's most iconic haute couture gowns – the exquisitely detailed, hand-crafted confections that were at the heart of Dior's 'New Look'. There's also plenty of exclusive objects from the V&A archives, private collections and the House of Dior to pore over. Utter escapism for any fashion lover.
London Fashion Week: Insiders
For the first time ever, the British Fashion Council is inviting the public into the exclusive LFW. Running from 16-17 February, London Fashion Week: Insiders will feature industry talks, see-now-buy-now catwalk shows, and innovative customer experiences. With two London Fashion Week designer shows included in the ticket, this is the only way to get in on the action without A-Lister access.
New York Fashion Week: 8th – 16th February
11 Honoré Pop Up Shop Design
Size-inclusive e-commerce brand 11 Honoré is moving from the digital world to the physical one this February – and they're bringing a hefty dose of tech with them. At the site's runway show, the audience will be able to scan their favourite runway looks to instantly purchase them in sizes 12 to 18, while the brand's physical pop-up will feature the full inventory of this season's styles. For 11 Honoré, the NFW event offers the chance to create a "meaningful dialogue" around inclusivity and diversity in fashion.
Batsheva Pop Up Shop Design
For those who like their clothes made-to-order, the Batsheva pop-up in Soho is a must-visit. Designer Batsheva Hay's first ever pop-up shop design allows visitors to get a prairie-inspired Batsheva dress made from scratch. Rather than clothing rails, customers will be met with a team of seamstresses creating tailor-made dresses on Singer sewing machines.
Likening the pop-up to an "open kitchen", Hay explains: "We're ordering fast fashion things online, we're clicking and it arrives, and we don't care how it's made. [The pop-up] is really the opposite end of the spectrum."
Fashion Week has become a hot ticket for brands hoping to wow fashion VIPs and consumers alike with showstopping pop-ups and exhibitions. Discover more about the future of Fashion Week and the power of the pop-up here.