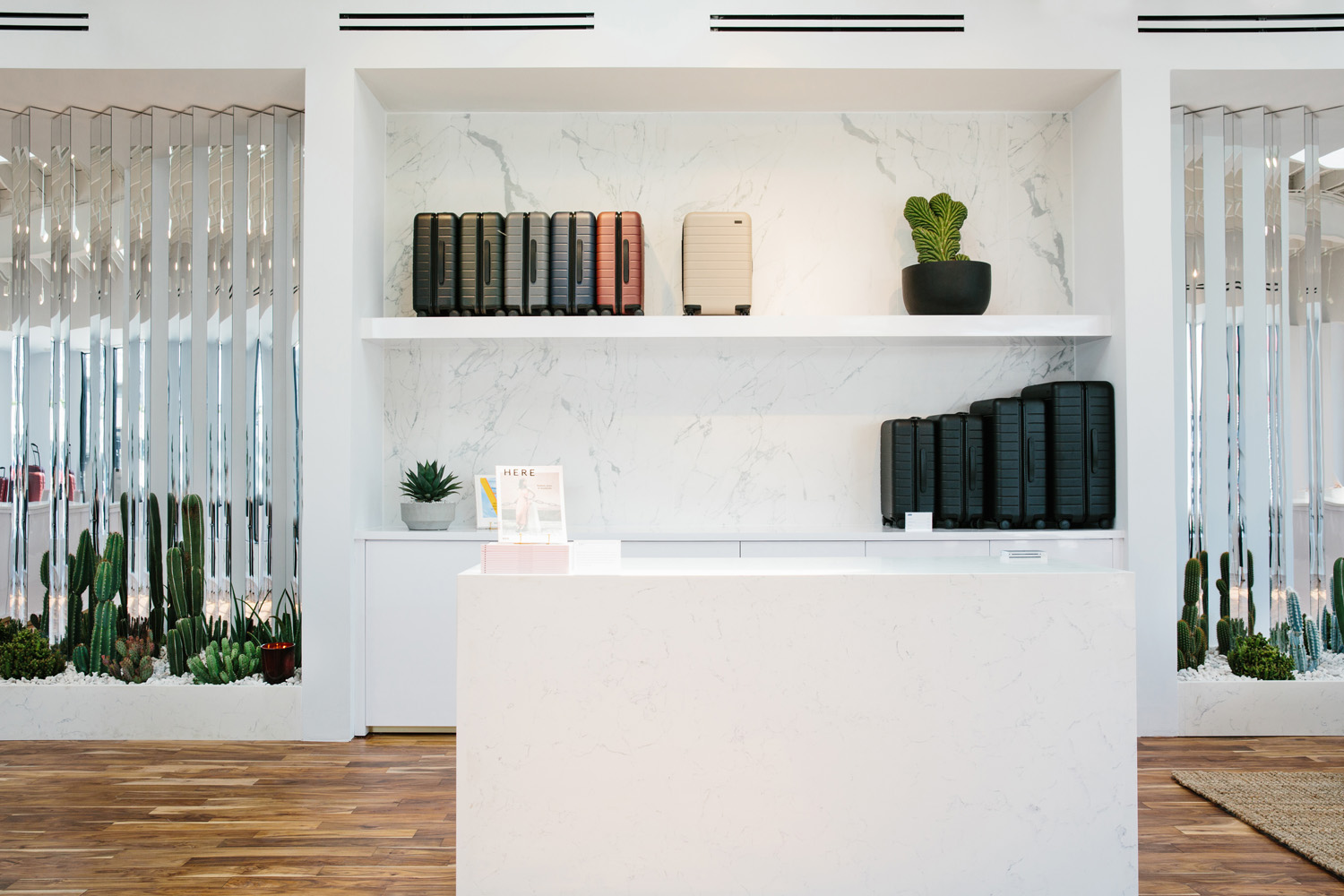 Pop-ups allow brands both big and small to explore all kinds of cool ideas. And the best ones offer truly unique experiences. There is one thing that a lot of them share though: their size, or should we say, lack of it. Yes, sometimes you'll find a pop-up that sprawls across some huge open plan warehouse, but that creates challenges of its own. More often a pop-up shop design will have to deal with making the most of a compact footprint, so here are some ideas on how to make your little space go the extra mile.
Experiment with furniture
Other than the things you're selling, your furniture is probably going to be the thing that takes up the most real estate in your retail space. If you do have some creative wiggle room when it comes to the furniture you fill your pop-up with, it may pay to adopt themes that allow you to choose the least bulky pieces.
Industrial aesthetics for example might help you minimise your furniture's bulk and avoid obstructions in lines of sight. At their LA pop-up shop design space, Browns Fashion repurposed industrial trolleys as clothings rails, allowing the stock to be positioned anywhere within the store, all while guaranteeing a visual impact.
2. Make the most of reflections
It's an oldie but a goodie in the world of retail interior design, but mirrors really do help to conjure up the perception of space where there isn't any. Mirrors push the boundaries of your space beyond the walls that hem it in, plus if you're selling anything that people might want to try on, they are a functional must. And even when you're not, people always appreciate a place that isn't a public restroom in which to take a selfie. So why not kill two birds with one stone. And remember, in the world of mirrors, more is most definitely more.
3. Think carefully about lighting
Shadows may create atmosphere, but they also make spaces look smaller, so lighting is your friend in the fight against claustrophobia. But unfortunately it's not as simple as installing one huge fluorescent tube (unless you're really leaning into the industrial vibe). Instead, use multiple light sources, and place them strategically in order to avoid casting shadows.
4. Get clever with colour
When it comes to using colour to maximise a space, there are two options: the all-white approach, or the dark floor technique. The first opens up a space, making furniture less conspicuous and reflecting light into every corner of the room. Using a darker colour for the floor is another trick of the trade. When the floor is dark and the walls light, a room will appear to expand. Play around with lines too – tiles positioned at an oblique angle could have a big impact on maximising your space.
5. Strip back on stock
Pop-up shop design stores don't have to sell anything. It might sound a bit radical, but brands like Nordstrom and Coach have already shown the importance of experience over sales when it comes to building customer loyalty and building online sales channels. By hosting workshops, demonstrations, installations or a small exhibition, you can create a buzz around your brand, all while saving on square footage.
A petit pop-up shouldn't hold you back from connecting with new customers, telling your brand story, or boosting sales. With a few savvy styling and designing hacks, you can easily maximise your retail space and ensure an exceptional customer experience.