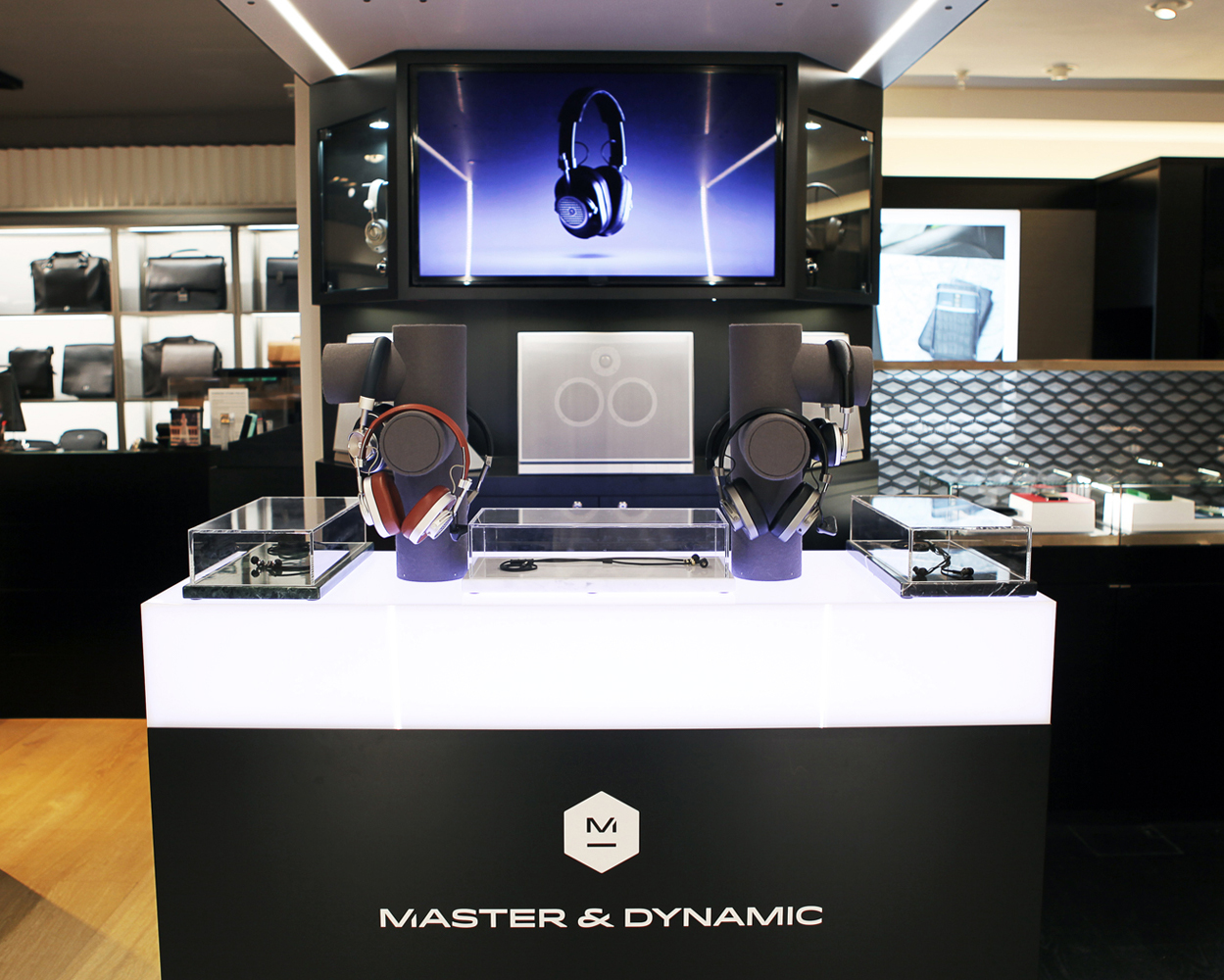 Pop-up retail has transformed the way brands design experiences, develop new products and engage with customers. And just like the stores themselves, it's a movement that's bold, daring and eclectic. But unlike the pop-up shops themselves, there's something that it can't ever be: temporary.
Powerful, agile, and packed with potential, the pop up shop design is on the cusp of transforming brick-and-mortar retail for good. In this article, we show you how.
Pioneering new technologies
Long gone are the days when interactive in-store tech was passed off as a novelty. Now technologies like AI, virtual reality, and beacons are at the heart of the pop-up experience – and the key to their future. While high street stores aren't predicted to fully adopt VR until at least 2022, pop-ups have already become a playground for this new technology.
Even department store giant Macy's is set to incorporate VR into its pop-up marketplaces, with plans to introduce virtual reality headsets and mirrors to its stores this Christmas. By allowing customers to "try on" lipsticks and eye shadows before buying, this type of tech becomes more than a novelty – it turns into a necessity. And when it comes to ensuring the long-term value of pop-ups, that's essential.
Quality over quantity
Pop-ups shops have always prioritised quality over quantity (just look at Nordstrom's 'stockless' concept store). And as they work their way into the retail strategies of more and more brands, it's vital that they stay that way.
Pop-up retail is not about offloading surplus stock, or creating a compact version of a high street store. The pop-up concepts that endure will be those that embrace the senses and challenge expectations, creating one-off experiences that reflect the ephemeral nature of the pop-up itself.
Don't compete with digital – work with it
When it comes to winning consumers' attention, brick-and-mortar retail is all too often pitted against e-commerce. But while everyone is busy commentating on the decline of the high street, something exciting is happening in retail: brands are converging the digital and physical worlds within their pop-ups.
In pursuit of a bigger footprint, digitally native companies are exchanging bricks for clicks and converting their online success into real-life foot traffic. And pop-up stores are proving to be the perfect touchpoint.
Take Glossier's explosion into pop-up retail. By offering their loyal digital customers an opportunity to sample products for the first time in Instagrammable surroundings, the "Millennials' Estee Lauder" has been able to test out ideas, engage a new audience, and build on its brand identity. It's one example of how pop-ups cans provide digitally native brands with a constantly-changing physical storefront. By keeping it relevant, fresh and experiential, pop up shop design gives brands the chance to bolster their digital presence with a steady stream of hype-generating experiences.
Pop-ups might be temporary, but the movement shouldn't be.
With the power to revolutionise brick-and-mortar retail, pop-up shops offer the space for brands to experiment, excite, and grow. But to do that, this ever-evolving retail concept needs to stay true to its principles, while always looking to the future. In-store technologies and digital touch points provide the key to the lasting relevance of pop up shop design, just as a constant drive for quality guarantees their longevity. Remember all this and the pop-up movement will stick around for a while yet.