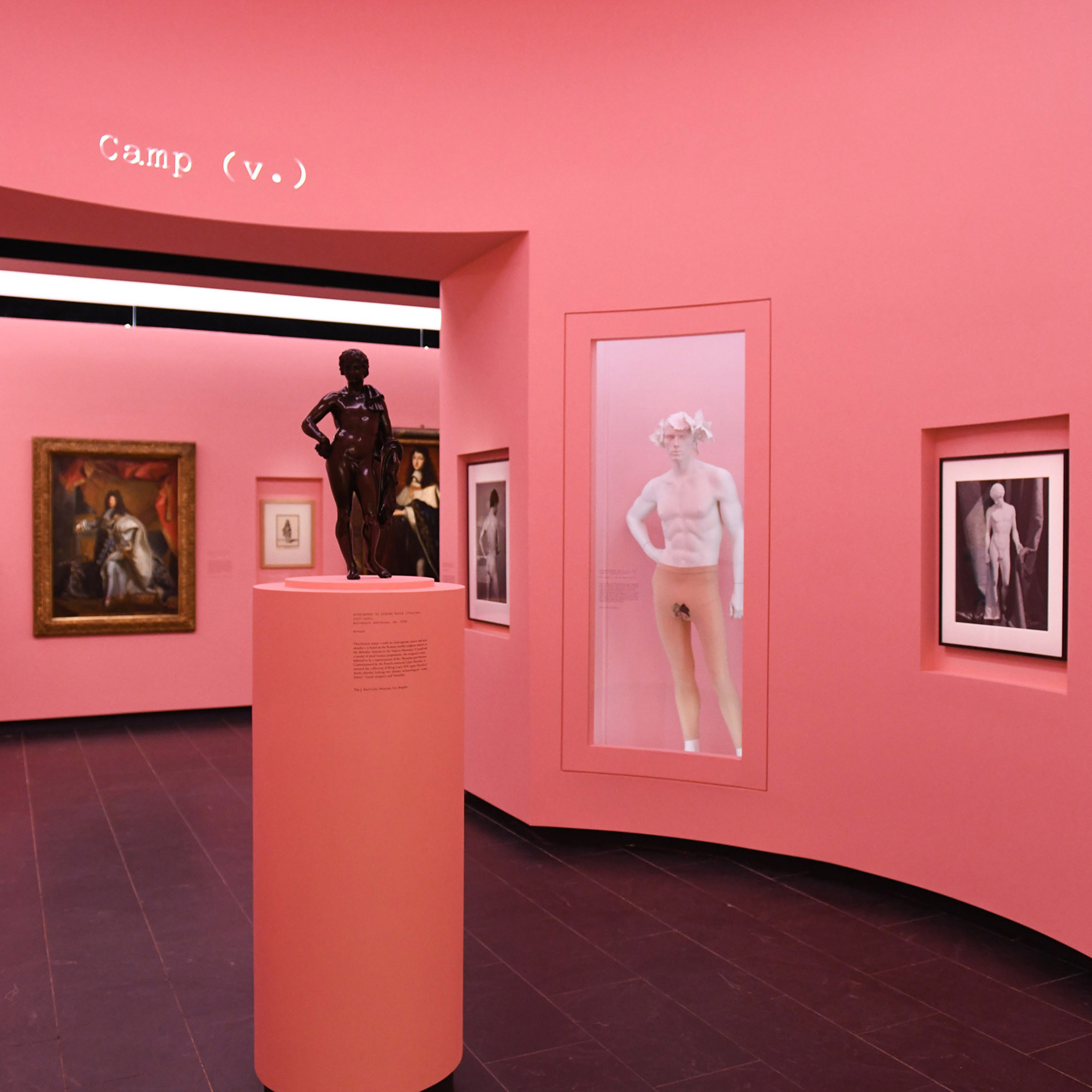 This year's Met Gala was enough to tell us that theatrical fashion is in vogue. From Lady Gaga's billowing pink gown turned sparkly lingerie to Billy Porter's winged 'Sun God', the event's theme invited an array of flamboyant, extravagant and often cerebral outfits. According to the Met's Costume Institute, the inspiration for the new 'Camp: Notes of Fashion' exhibition came from the resurgence of theatrics in fashion, but what about retail design? How is a new push for playfulness changing the look and feel of our shops, and why is it important? Moreover, how are retail design agency firms supposed to keep up with these new trend?
Imagination is everything
"I would argue that play is an essential part of living. It's the process by which great discoveries are made, industries are built, and people fall in love. The instinctive human drive toward play continuously pushes us to find new ways to understand and influence the world around us." – John Ferrara
Retail design is child's play. Well, when it comes to the importance of imagination that is. And that doesn't just mean dreaming up abstract and extravagant aesthetics that pack a visual punch. Playful design is about doing things differently, from retail window displays and visual merchandising to the sourcing of materials and crafting of experiences. One brand that has embraced retail design with childish abandon is Ice Scream – a nitrogen ice cream parlour in the Bronx where experience is everything. This is a great opportunity for a retail design agency to stand out, and provide new and exciting experiences for customers.
Inspired by the 1980s Memphis design movement but lodged firmly in the Instagram world, the store features mantras written in neon script, seating areas that invite family interaction, and performative design elements.
Challenge expectations
The world's most prestigious luxury brands don't owe their success to playing it safe, but to constantly challenging expectations. Louis Vuitton and Grace Coddington's cat-themed pop-up at Selfridges was the perfect example of how brands can stay true to their identity, all while injecting an element of playfulness into their retail experiences. Inspired by the designer's love of cats, the pop-up featured giant child-like illustrations of Coddington's cats, all while keeping the iconic Louis Vuitton monogram centre stage.
Pop-ups are the perfect playground for this kind of experimentation. From Cartier and YSL to Gucci and Bvlgari, all have used pop-up shops and activation events to push their creativity to the limits, and show a different side to a prestigious brand. Design agencies, especially a Retail Design Agency in London who work with prestige retail brands must remain a step ahead.
Don't forget the details
Playfulness doesn't have to be reserved for one-off concept stores or pop-ups. Retail design invites curiosity at every level, right down to the smallest details in a window display. As a visual merchandising agency, we love to experiment with these intricacies. Our Christmas window displays are a perfect example of how an element of playfulness can turn a festive scene into a chocolate box of curiosities. Take the 2014 Harrods window featuring Peter Pumpernickel – a tiny mouse who crept into every aspect of visual merchandising, from the festive windows to Santa's grotto. As a highly respected Retail Design Agency in London, we love sharing our clients vision to create and design exceptional window displays.