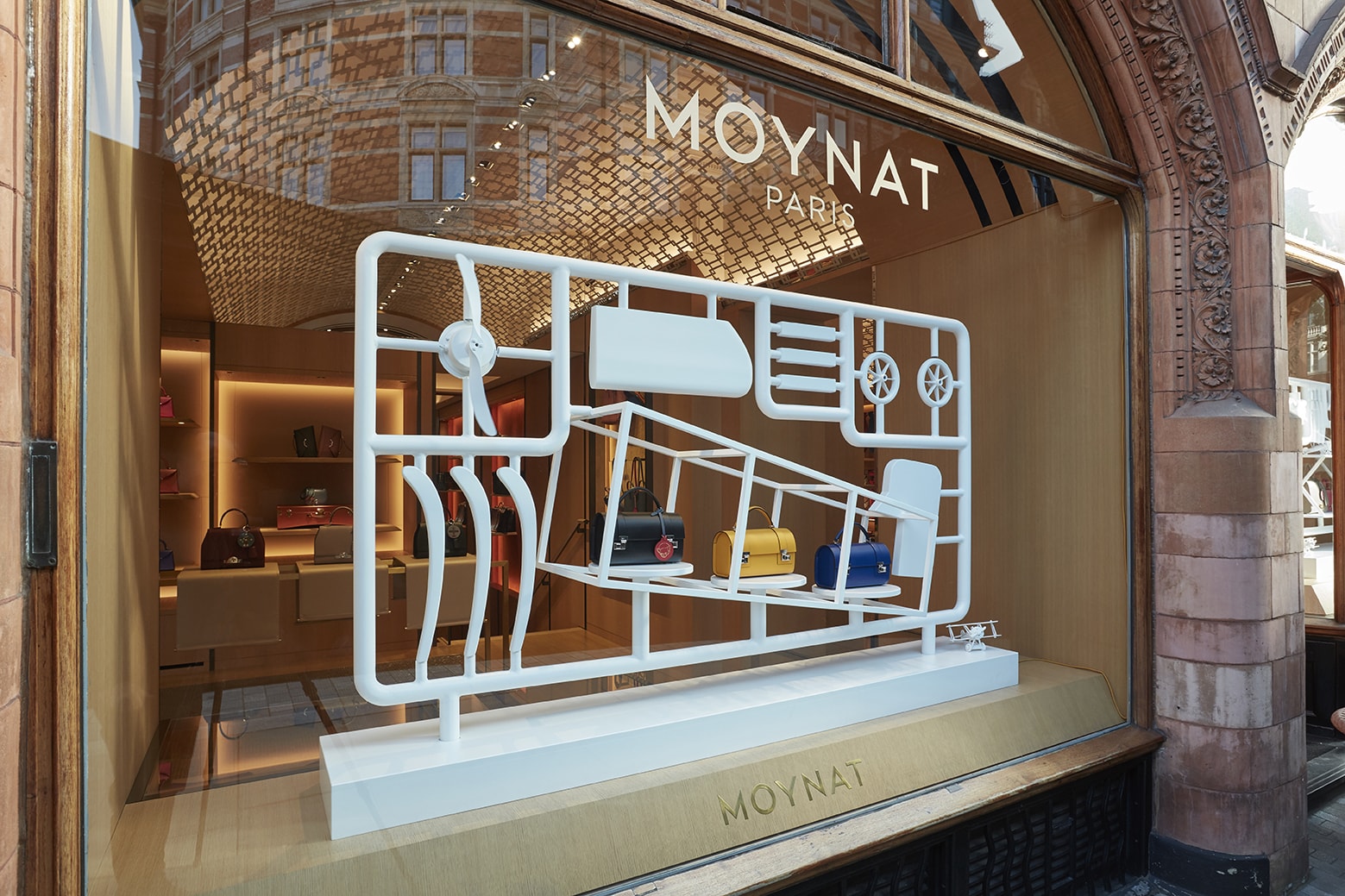 We all crave nostalgia in marketing. It's why the Coca Cola Christmas advert is so beloved among Brits, and why the relaunch of a long-lost childhood treat can send the nation into a frenzy.
This reaction is great news for heritage brands. A study on nostalgia marketing, revealed that the feelings of social connectedness that arise from nostalgia make people value money less and spend more freely. And it's not just familiar tastes, packaging and adverts that create that warm, fuzzy feeling. Retail design is a vital player too.
Here we've taken inspiration from our work with the world's biggest luxury brands to bring you 4 tips for infusing heritage into your retail design.
Get playful with nostalgia
Heritage marketing opens up the playing field to truly creative design. So many of our memories of brands are rooted in childhood, whether it's of a familiar packaging, ad jingle, in-store design, window display design and throwback campaigns are a powerful way of tapping into them.
But these same nostalgic motifs can also be leveraged for a new or international brand. JUSTSO's window display design for French retailer Moynat is a great example. Inspired by Louis Blériot's pioneering journey to become the first pilot to fly over the English channel, the window display design is based on an iconic Airfix kit. As an iconic childhood toy, the toy brings together history and nostalgia in a playful way. It just goes to show how heritage can become an invaluable design tool for a huge spectrum of brands.
Appeal to all the senses
Nostalgia is a multi-sensory experience. Smells, flavours, texture, colours and music are all triggers to deep nostalgic experiences. The complex nature of memory means that retailers should experiment with more than just signage or decoration, and consider incorporating experiential elements into their retail design.
Pop-ups offer a great opportunity to experiment with the senses. Back in 2014, Porsche was way ahead of the curve in throwing back to its past through a multi-sensory pop-up experience. The luxury car brand installed a pop-up sensory experience in New York, where visitors could immerse themselves in the stories and sounds of the luxury car brand's heritage.
Read here for more ideas on how experiential experiences can transform pop-ups.
Use national celebrations as a hook
Looking for an excuse to celebrate your brand's heritage? Look at national events for inspiration. Whether it's the Olympics, the World Cup, or a royal wedding, celebrations can provide the irresistible hook your retail campaign needs.
Harrods is one of the best examples of how heritage brands can use contemporary events to celebrate their own history. For the Queen's Diamond Jubilee, JUSTSO worked with Harrods to realise the transformation of the iconic department store. The design featured a series of regal banners, gilded framework, and decorative awnings, all of which captured the grandeur and heritage of this British institution.
Create your own narrative
Heritage isn't the only thing that sells a brand – narrative is just as important. Just because your brand has a history, doesn't mean that your audience will understand it. Instead of sitting on a rich heritage, weave a story into your branding. It's something that new brands are constantly doing. Take Hendricks gin. Last year the brand launched a two month-long, botanical-inspired pop-up bar in Kensington, featuring plenty of Victorian design. Yet despite what this heritage-soaked event might suggest, the business was only established in 1999. It just goes to show the power of a good story in retail design.
Infusing heritage into your retail design doesn't have to mean harking back to a bygone age. For new and old brands alike, it can be a great opportunity to appeal to all the senses, get playful with design, and create a new, compelling narrative.