Harrods: Christmas Exterior 2013
JUSTSO is one of the leading Retail Design Companies.
There is only one Christmas… The first step towards launching Christmas in London is the decorating of the exterior of the most iconic department store in the world, this includes trees, garlands, speakers for music and a lot of lights.
For the last 3 years , the team at JUSTSO, one of the leading Retail Design Companies, have had the privilege of collaborating with the Harrods team to design, install and dress this beautiful department store.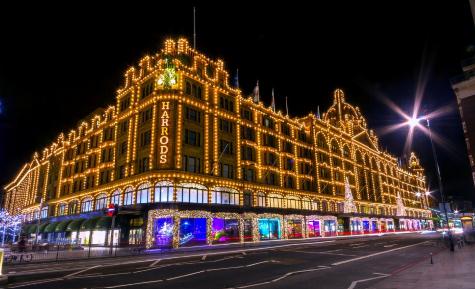 Each window is different in size so the garland frames have been individually created so the Harrods façade looks fabulous fresh and festive in time to launch the Christmas season. The two trees that stand majestically above the awnings reach 20 feet , taller than a double decker bus and they are surrounded by the 170.000.00 twinkling fairy lights that complement the existing exterior lights.
Whilst the scheme changes every year, the Christmas façade has in many ways become the most  recognisable feature of the launch of the festive season and definitely frames and compliments the spectacular and  stunning window displays.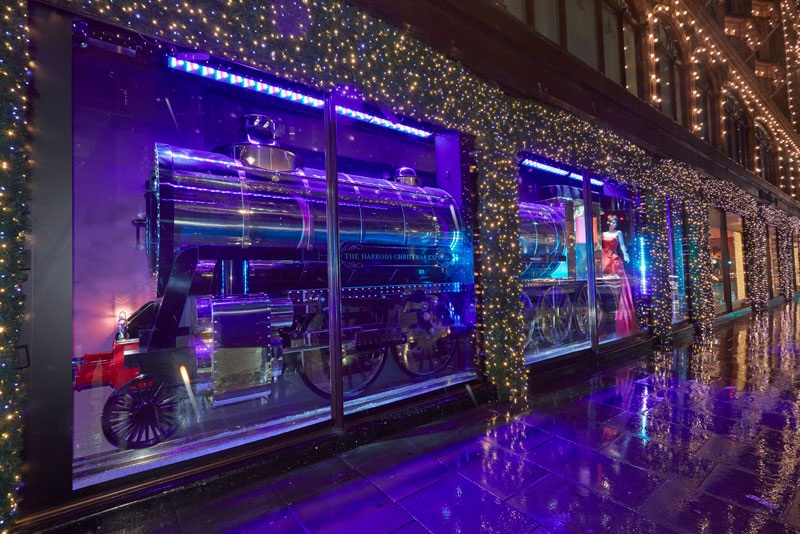 Harrods leads the way and launches the festive season!
If you're looking for exceptional Retail Design Companies, get in touch with JUSTSO.