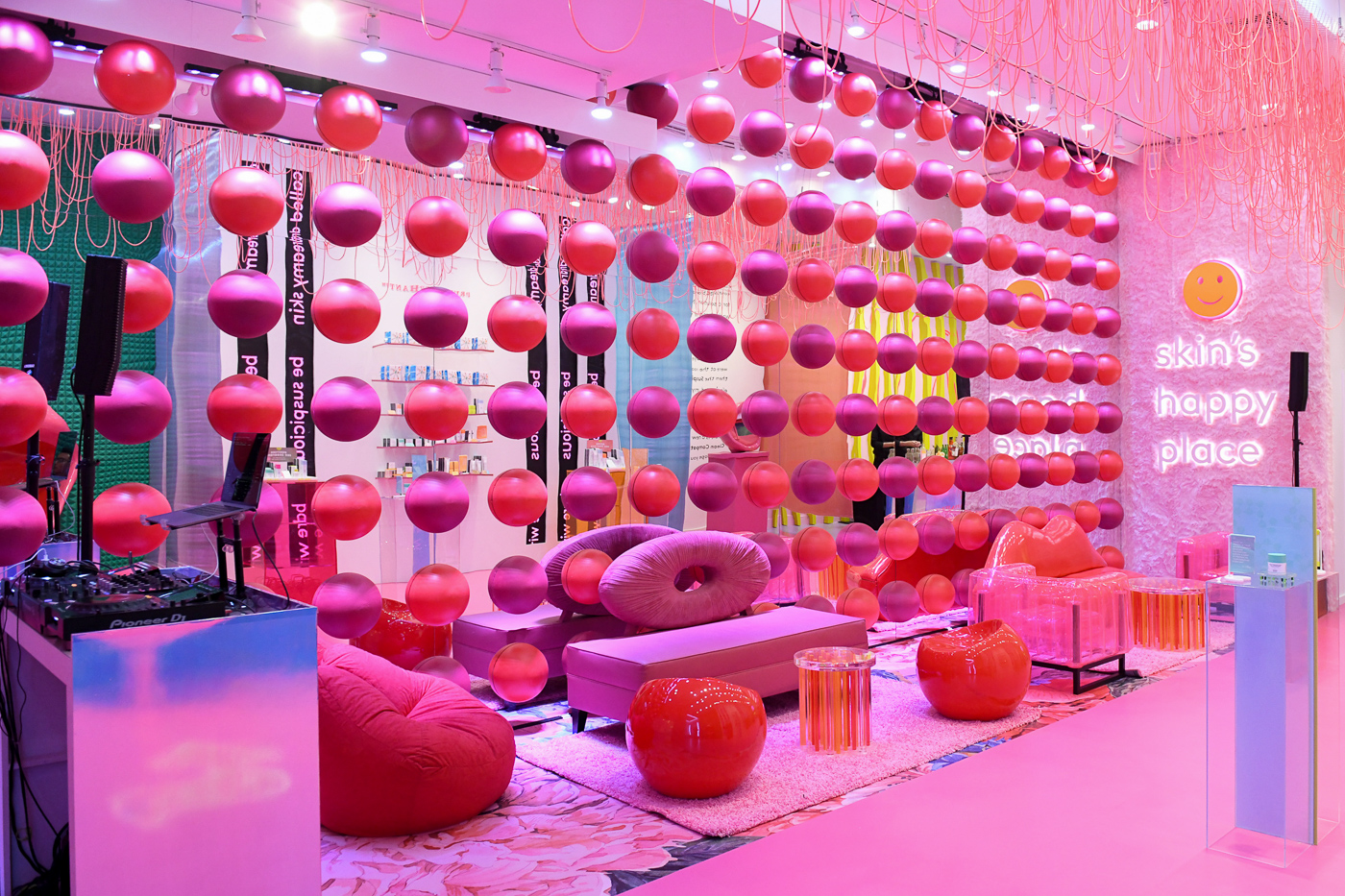 Pop-up experiences are changing the retail landscape as we know it. Once dominated by heritage brand brick-and-mortar stores, physical retail has come to life with ephemeral stores, restaurants, bars and events, breathing a new life to pop up shop design. And if there was any doubt of who was driving this change, just look at the queues of young people waiting for the lasted Glossier pop-up store or secret supper club. But what is drawing Gen Z and Millennials towards pop-up experiences? And what can a retail design agency learn from this craving for the ephemeral?
Irresistibly Instagrammable
Earlier this year, WGSN sought to discover what motivates Gen Z – the new generation of shoppers shaping the retail landscape. After interviewing 16-21 year-olds from around the world, they discovered that this is a generation "defined by technology, cultural aggregation, fluidity and contradiction." They're also driven by trends, influencers, and opportunities for escapism, whether that be through constructing their own personal brand on social media or throwing themselves into the lives of online influencers.
That's where pop-up experiences and an innovative pop up shop design enter the picture. Acting as a hyper-reality where the most photogenic aspects of real life are brought together and exemplified, pop-ups offer a new kind of escapism (not to mention plenty of Instagram opportunities). This hunger for aesthetic details explains the trend for flower walls bursting with peonies and roses or neon-lit interiors where every angle harbours the potential for an Insta pic.
An offline break
Gen Z isn't just living in an online world – they yearn for offline space too. Pop-up experiences that prioritise hands-on interaction, whether that's through a workshop, a meal, or an immersive piece of theatre, let this new generation of shoppers switch off, learn and connect (and then post it all online if they choose).
Dior is a great example of a luxury brand that has put experience at the forefront of their pop-ups. In May they launched their immersive beauty pop-up in LA, which invited visitors to get a complimentary makeup session before being snapped walking the Dior "runway" by special 360-degree cameras. What made this pop-up extra irresistible was the fact that as focusing on self-improvement via makeup consultations, Dior made it possible to share it all on social media with the help of tech. For a generation of shoppers yearning for online interaction and offline authenticity, these immersive experiences tick all the boxes.
Urgency
Everyone can walk into a store and browse its latest collection. Not everyone gets to experience exclusive events, try one a one-off design, or get a sneak peek at the backstage workings of their favourite brand. When everything is so accessible to a new generation of shoppers, pop-ups offer the chance to experience something special. Chanel recently used the ephemeral nature of pop-ups to its advantage with its Hong Kong Coco Flash Club. Inspired by the 1980s disco era, the pop-up combined a new summer lipstick with an exclusive party. With a limited guest list, this pop-up became the hottest ticket in town.
For a visual merchandising agency, designing with a Gen Z and Millennial audience in mind is essential. This means including immersive elements, Instagrammable details, and a sense of exclusivity to create a pop up shop design and experience that marries the offline world with the online one, inviting an even deeper connection between the brand and its customers.