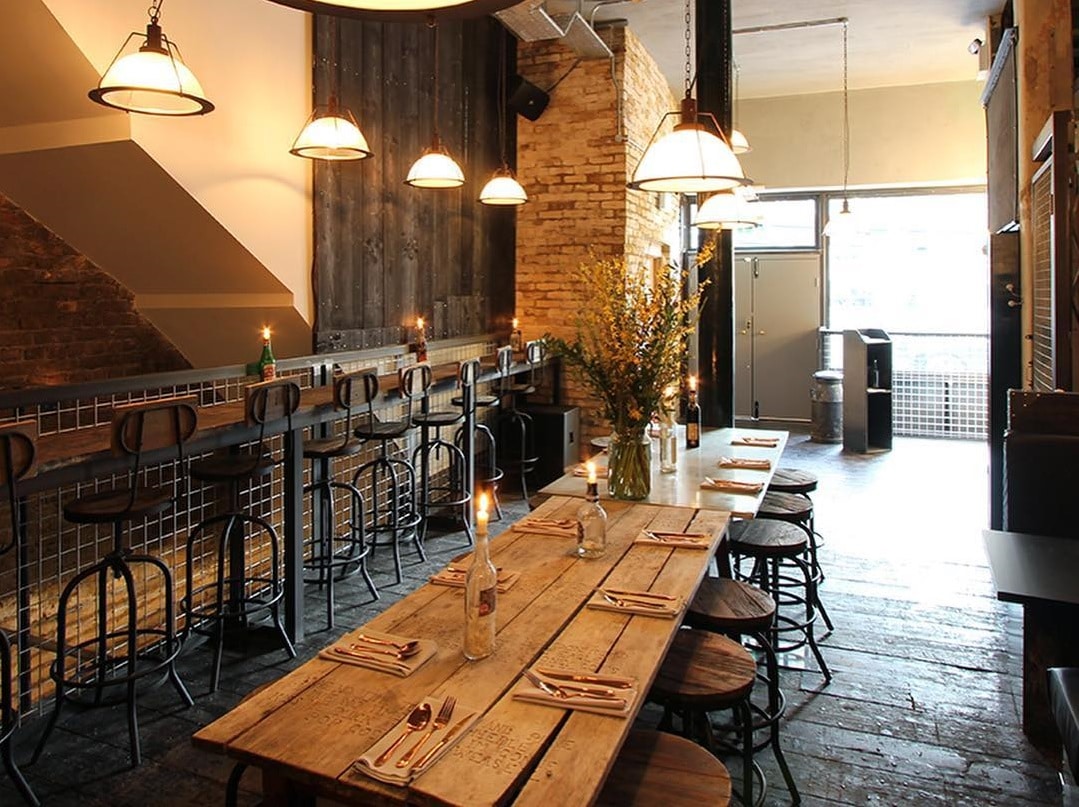 If there's one designer who's made sustainability stylish, it's Stella McCartney. Renowned for her eco-conscious designs, use of plant-based materials and her environmentally-friendly stores, she explains that "the starting point is not design, the starting point is sustainability."
When it comes to fighting the damaging effects of throwaway fashion, it's clear that sustainability needs to be the guiding force in design. But what about when it comes to designing pop-ups? Like fast fashion, pop-ups come and go in the blink of eye, with trends popping up as quickly as they pop down. So no wonder that these experiential spaces are increasingly putting sustainability at the heart of everything they do.
The Green Vic – London's most ethical pop-up pub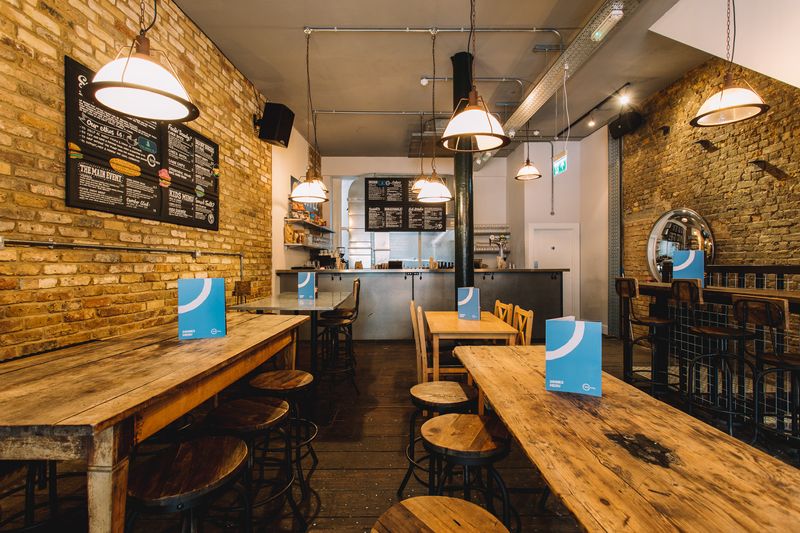 Credit: Secret London
From pints to pork scratchings, pubs aren't exactly defined by their ethical standards. Yet this pop-up in London is hoping to change all that. At The Green Vic in Shoreditch, everything from the beer to the toilet roll has some kind of ethical, environmental or social benefit. With ale made from unused crusts and wine from London's only vineyard, this is an enterprise that takes sourcing incredibly seriously.
Founder Randy Rampersad explains, "Being ethical is about more than just going organic, though organic is good. I wanted to do the extreme." Sustainability might sell, but this is no cash-grab, "We don't care about the money, I'm planet first and profit after," he adds.
Aerende's London pop-up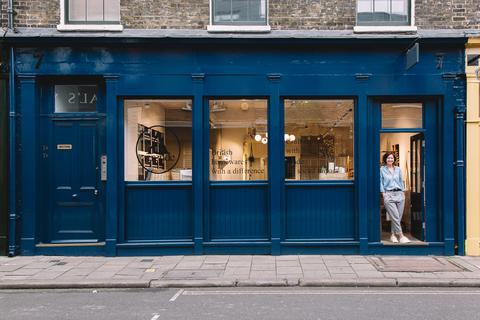 When you're an online retailer offering beautiful sustainable homewares, it makes sense that your pop-up store should match this ethos. That was one of the biggest concerns of Aerende – an online store that only sells products made in the UK by people facing social challenges. They wanted a pop-up shop that adhered to their do-no-harm ethos, with simple aesthetics and no hard edges. To achieve this, they opted for vintage hired furniture, simple printing and window decals that can be recycled rather than just thrown away. Aerende also incorporated the social aspect of their brand into their pop-up experience by hosting a series of events and workshops with the makers themselves. From design to experience, this is a pop-up that kept its sustainable ethos as its core.
The shop is the result of a very special competition, run by Appear Here, to identify, support and showcase retail concepts of the future. You can look up #spacesforideas or watch this video if you'd like to know more about it. The shop's interiors have been designed by the team at Kennedy Woods who worked to our brief of making it look simple with no hard edges while ensuring our do-no-harm ethos was adhered to. This means we've opted for vintage hired furniture, simple printing and window decals that can be recycled rather than just thrown away when we leave.
Stella McCartney's Ibiza pop-up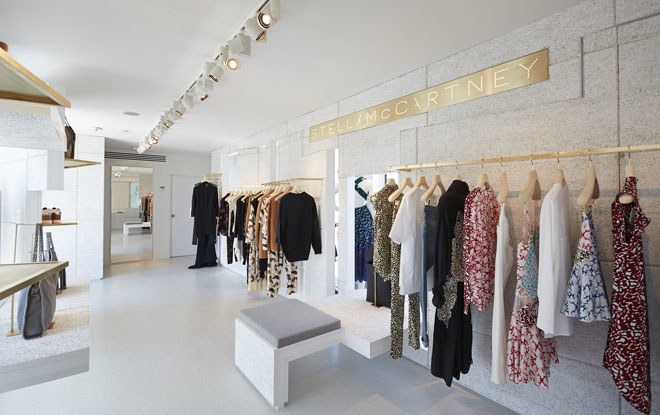 It's no surprise that when Stella McCartney launched her own pop-up in Ibiza, sustainability was the driving design principle. Set against a backdrop of blue skies and palm trees, the clean, minimalist interior made a welcome shelter from the summer sun. This simplicity also allowed McCartney to focus on limiting the environmental impact of her store. By using only recycled wood, natural wool curtains, and energy-efficient LED lighting, the designer showed how even a temporary pop-up can be a torchbearer for sustainable retail design.
As a retail design agency, we're always thinking about the environmental impact of our pop-ups. And we're not alone. More and more brands are catching onto the importance of sustainability in their retail experiences, making pop-up design as much about leaving a lasting positive impact as about creating a viral buzz. Those pop-ups that balance both perfectly are the ones that will thrive in an ever-more planet-conscious world.