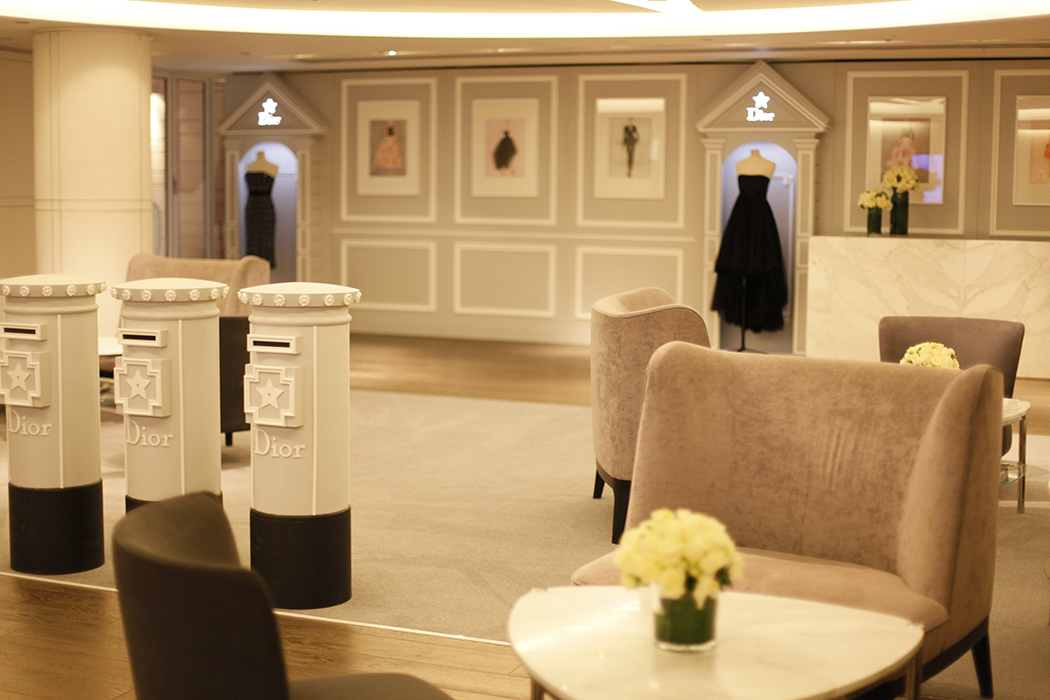 The word luxury used to be an easy one to understand – products defined by their exclusivity, expense, quality or heritage, were all markers of luxury. But the definition is changing. Technology, social media and shifting customer demographics have caused a fundamental shift in the idea of what "luxury" really means in the context of retail. In this, the first article in a two-part series, we'll explore some of the ways in which the definition of "luxury" has evolved – and what it means for retail design firms.
Luxury as experience
Materialism might still be the primary determinant of status, but a shift toward experiences is already underway.
Technology, and with it, cultural norms are changing at an unprecedented rate. This is turning luxury into a means of travel rather than a destination in and of itself – sought after for its mental and spiritual expression. It's a move that reflects the wider trend within retail, one that prioritises experiences over possessions. And just any old experiences – for Gen Z, adventure and exploration scores highest on their priority list, while for Millennials relaxation and self-improvement rank highest. These insights have led to targeted luxury retail experiences, like the streetwear brands that have turned their retail stores into skate parks, or the high-end skincare retailers who have brought the spa experience into their shops.
And while it may be tempting to point to the vastly different socio-economic conditions experienced by this generation, we shouldn't forget the impact of social media. In a world where posting the right image on Instagram has far more potential to earn social currency than the purchase of a luxury watch, it should be unsurprising that luxury purchasing habits are shifting toward the ephemeral. The ephemeral has become the new exclusive.
Luxury as authenticity
Within the changing definition of luxury, authenticity is closely linked to the idea of experience.
As the world becomes more globalised, and we collectively become more discerning, we are also searching for products that are authentic. On one level, this means increasing demands for transparency from brands, with consumers wishing to seek out brands that align with their personal values.
In other ways, this can be characterised as a desire to experience the undiscovered. Luxury retail has long been prized for its departure from everyday life, but this desire for the new, unique, and utterly 'authentic' is pushing heritage brands into new directions. Take Aesop. Each of their global stores boasts a localised design that reflects the materials, culture and heritage of their location while staying faithful to the brand's DNA. It makes the retail experience more authentic, without sacrificing the service and branding that keeps people returning.
Luxury for hire
Not only are millennials more interested in experiences than possessions, but even when they do choose to engage with luxury items they are demonstrating a profound reluctance to buy. Services that provide access to products without the burdens of ownership (think Netflix, Spotify and Uber), mean that the idea of exclusivity has been removed from the luxury equation for entire product categories.
Today, consumers are able to rent a Narciso Rodriguez dress for an evening or a Marni jacket for a month. And if they fancy sporting a Rolex or a Patek Philippe watch for the evening, without having to spend thousands, there's Eleven James.
This is sparking resistance from within the luxury industry, with critics arguing that this removes an important emotional part of the luxury experience: the sense of achievement that ownership creates. The result is the lowering of financial barriers to luxury products, and the democratisation of brands that have historically been reserved for the elite. Luxury brands have responded by distilling their brand experience into pop-ups and concept stores – experiences that can't be hired, however, can be provided by retail design firms – but the full impact of this change remains to be seen.
Stay tuned for part two, where we'll look at a few more ways in which the changing idea of luxury is transforming the retail space and retail design firms.