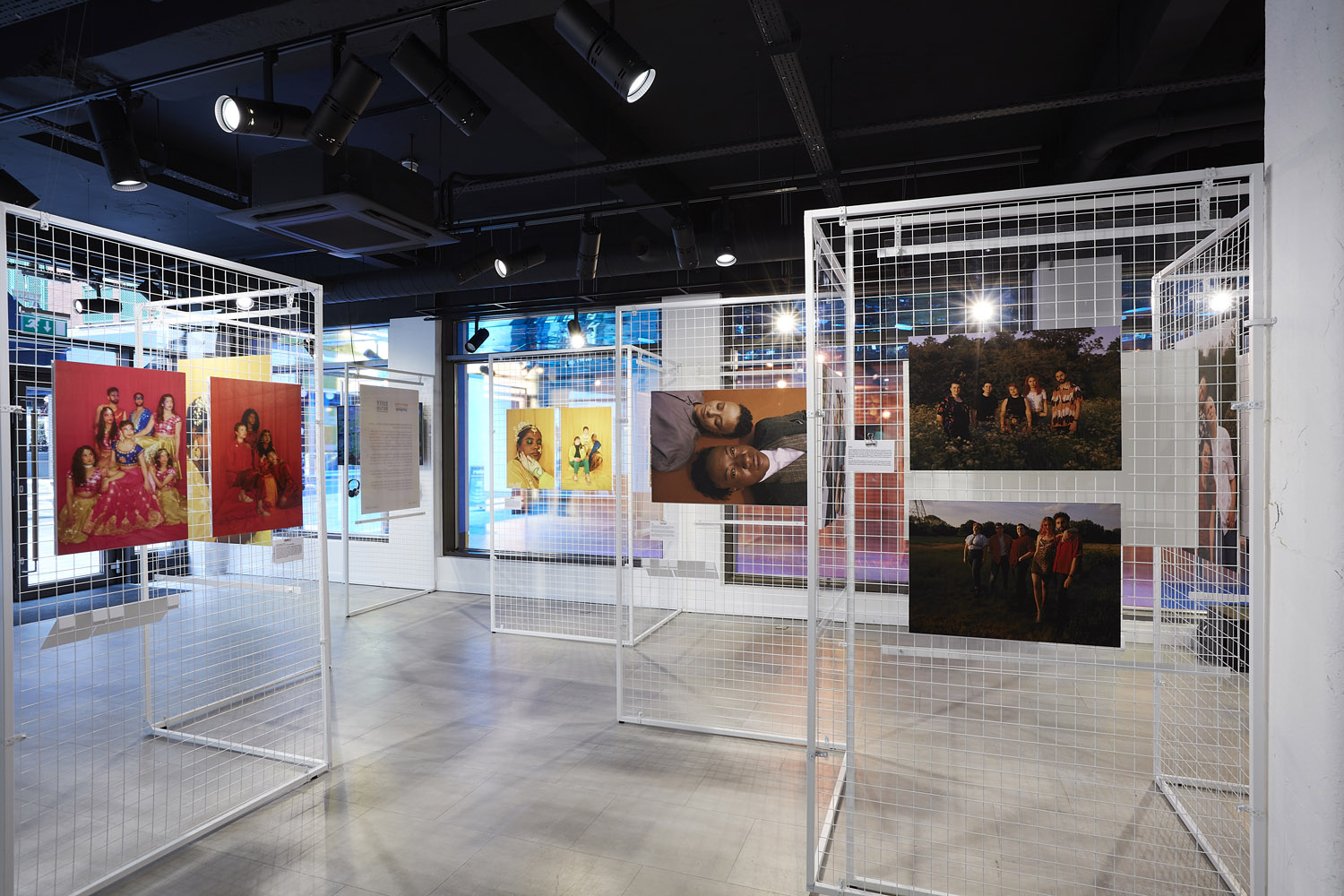 Retail design agencies often talk about how pop-up experiences are good for business. By generating a buzz around a new product line or capturing the attention of an engaged audience, pop-up shops are a great way to boost sales. But they're more than that. Pop-ups free retailers from the rigidity of a brick-and-mortar store, letting them take their brands in new directions, even if only for a short period of time. For many, this increasingly means creating experiences that strengthen their core values. Here we explore the pop-up experiences designed to make the world a better place. Part of most Retail merchandising services include working with brands to create pop-up experiences to increase brand experience for consumers.
Levi's x Queer Britain
Levi's partnership with Queer Britain is no flash in the pan. The brand has collaborated with the nonprofit to launch a temporary exhibition celebrating the 'Chosen Family' of the LGBTQ+ community. Located in Covent Garden, the launch exhibition showcases the photography of four artists: Alia Romagnoli, Bex Day, Kuba Ryniewicz and Robert Taylor, with each artist exploring the idea that family isn't something you're necessarily born into, but what you create for yourself.
For Levi's, the exhibition is just the beginning: the brand has committed to a three-year partnership with Queer Britain with the objective of helping launch the first permanent LGBTQ+ museum. Joseph Galliano, Queer Britain's co-founder and chief executive, says: "[Levi's has] a fantastic track record, going right back, of working towards inclusion, and they put their muscle where their mouth is. Rather than slapping a badge on to something when it's already successful, they actually roll their sleeves up and get involved."
Harrods x NSPCC
The Harrods Fashion Re-Told pop-up is a perfect example of how a luxury brand can give back without sacrificing its brand identity. As the world's most luxurious charity shop, the annual pop-up shop boasted an edit of donated and pre-loved pieces from designer brands including Stella McCartney, Calvin Klein and Rag & Bone, with all proceeds going directly to NSPCC. Just like Levi's, Harrods has ensured that its impact isn't as short-lived as the pop-up itself, with the department store committing to work with the charity for the next four years.
Benefit Cosmetics Charity Pop-Up
Once upon a time, the only way brands could openly support social causes was through charity galas or perhaps the launch of a limited edition product. But with the explosion of pop-up experiences, they now have the freedom to turn their social impact into an experiential event in itself. Cue Benefit Cosmetic's Charity Pop-Up. Decorated in every shade of pink, the interactive Covent Garden pop-up was bursting with all-pink items donated by brands including Vivienne Westwood, as well as a series of highly Instagrammable mini-installations. After shopping, customers were treated to complimentary beauty treatments. With all proceeds going to women's charities, Benefit was able to direct its ultra-feminine brand identity towards supporting an important social cause. This is another example of how Retail Merchandising services can create new initiatives for brands.
Every visual merchandising agency knows that experiences are key, which is why retail merchandising services are so important. Focusing on experiential retail allows you to bring a brand identity to life, engaging your customers' every sense. But what about using pop-up experiences to showcase your core values? Charity pop-up experiences and events give retailers the chance to engage with new audiences, deepen their identity, and use their brand clout for good.