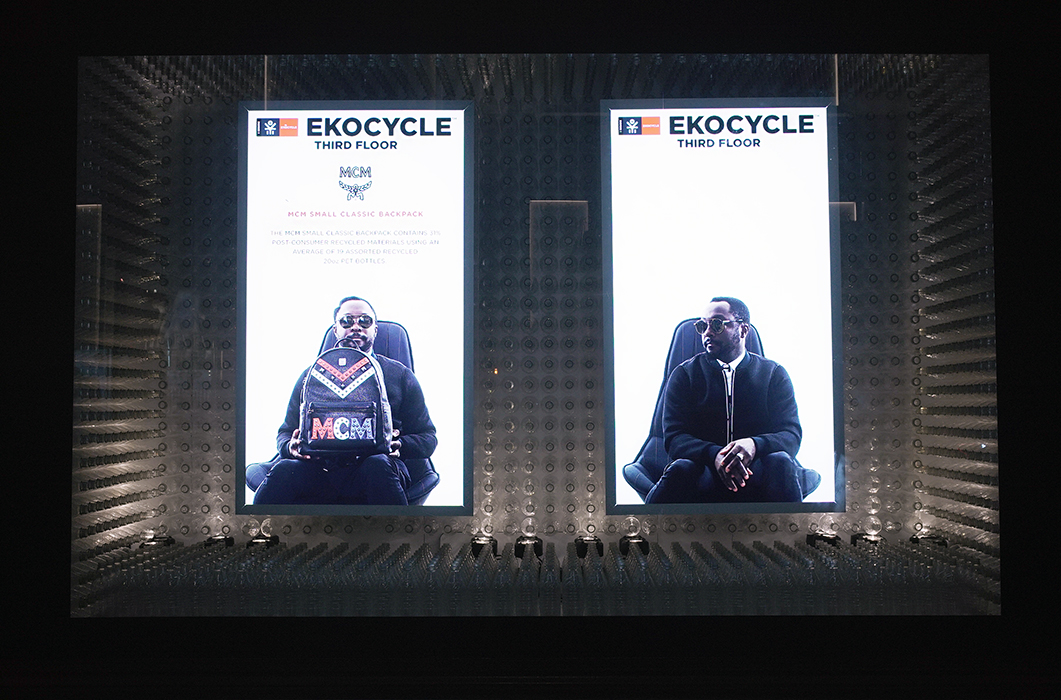 For all its wonderful work, retail design has some wasteful habits. Temporary displays, non-sustainable material and the very brands it promotes pick up quite the carbon footprint. But responsible materials, recycling and upcycling, and even tech are paving the way for a more conscious industry. In this article, we show that there's hope on the horizon for sustainable retail design firms.
Why Go Green?
In retail design, as in fashion, green has become the hottest new trend. "I think sustainability is a new pillar of luxury," says Matthew Williams of luxury brand Alyx, who has launched a line that only uses recycled cottons and plastics. "The fashion industry has not been the best to our planet…but there is no reason why brands should not move forward with sustainable methods."
Just as customer demand is pushing fashion designers to make use of recycled cottons and plastics, retail design firms are tapping into a trend for up-cycled materials. And it doesn't stop there. According to the latest WGSN trend report, brands are having to move from sustainability to responsibility in order to satisfy their customers' desire for meaningful spaces. The result is experiential design that encourages education, interaction, and self-improvement.
Sustainability in window design
Temporary by nature and energy reliant, retail windows are often some of the worst offenders when it comes to sustainability. But things are changing. This year, high-street retailer Debenhams proved that sustainable materials can make for stylish design with their fully recycled and recyclable flagship windows. Using materials such as printable substrates, vinyl and acrylic, the result was bold. JUSTSO hasn't missed this trend either. A total of 6,750 of the newly designed Coca-Cola plastic bottles surrounded the plasma screens in their window design for EKOCYCLE. As well as illustrating the production process and the product itself, the design helped challenge the preconceived image of recycled materials.
Recycled materials as a design aesthetic
Recycled or up-cycled materials aren't just part of the design process; they're becoming the design. The trend for a reclaimed aesthetic, refined craftsmanship and natural materials gives rise to fully sustainable retail design, with materials being used over several projects. "Grocery stores have become marketplaces; distressed clothing has never been more popular and upcycled industrial chic can be seen everywhere," says retail strategist Aaron Shields. "This movement is a restyled form of sustainability and many followers are aping the form but not the function." For the future then, the key is to turn the recycled aesthetic into a truly sustainable design ethic.
New Materials
Retail design firms can create in a truly sustainable way, but if the end product ends up in landfill, the whole process becomes futile. But the good news is that many innovative materials are allowing for sustainable design with a far longer shelf-life. The huge variety of eco-conscious manufacturers at the annual Surface Design Show perfectly illustrates the increasing availability of truly sustainable materials. Take Surfaceform's eco-friendly plaster and tiles that are designed and produced for energy-saving buildings with a low environmental impact; or the 100% recyclable aluminium interior finishes from Aluphant, which have an efficient coating method and can be reused (aluminium is also the earth's most abundant metal).
With an ever increasing availability of sustainable materials and the rising popularity of reclaimed aesthetics, the future is bright for sustainable retail design. With its cause appeal, the PR strength for brands, and the market perfectly poised for upcycling, green-conscious designers have a lot to look forward to.