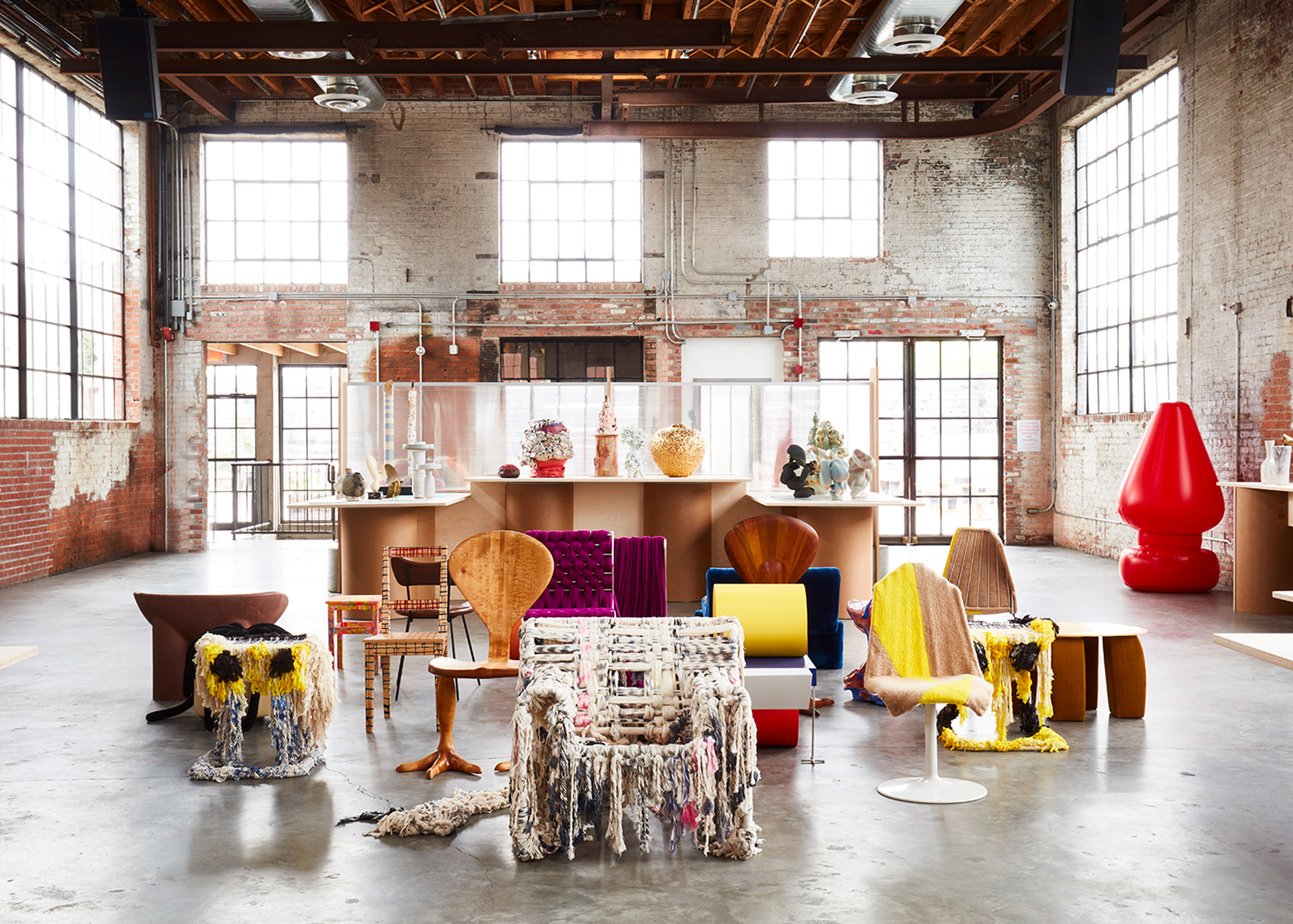 A key element of the retail design process involves the selection of materials. As a retail design agency, considerations aren't just limited to aesthetics though. Cost, performance, and increasingly, sustainability are all important factors when choosing materials for retail environments. With more and more brands seeking to show off their environmentally friendly credentials, we thought we would explore some of the more interesting sustainable materials set to make their way into mainstream retail design firms.
Pineapples
Materials company Ananas Anam has devised a way to use pineapple waste to create a leather alternative that is eco-friendly and cruelty-free. Piñatex uses fibres extracted from pineapple leaves that are then separated and felted together into breathable and flexible fabric. Like real leather, its potential applications are wide-reaching, but it may be especially useful for seating, given that its porous structure allows it to effectively adjust to your body's temperature. Promising extra comfort for tired shoppers and plenty of sustainable credentials, this leather alternative is set to be a hot pick for retail designers within global retail design firms.
Denim
New Zealand-born designer Sophie Rowley has developed an imaginative way to offset the environmental impact of the fashion industry by repurposing discarded denim into pieces of furniture. Inspired by the composition of sedimentary rocks, and bearing a striking resemblance to marble, her pieces layer textile offcuts, which are then bonded together using resin before being carved into the desired shape.
Thanks to the handmade production process, each piece is unique. But her technique isn't just limited to striking furniture – the lightweight yet durable qualities of the resulting material make it an interesting option for the panelling of walls and other surfaces.
Cork
Portuguese studio Digitalab has pioneered an innovative method of turning cork into a thin thread that can be used to make all sorts of things from furniture to lighting. Called CO-RK, the thread offers a sustainable alternative to materials like plastic. The fibres can be turned into complex forms or mesh-like structures, flexible enough to be woven but strong enough to support significant weight, all while retaining the original physical properties of cork, such as acoustic and thermal insulation and anti-vibration.
Sunflowers
New bio-based and biodegradable materials extracted from sunflower waste is the result of a collaboration between designer Thomas Vailly, and scientists from the Ecole Nationale Supérieure des Ingénieurs en Arts Chimiques Et Technologiques laboratory. The scale of sunflower production – and the large amounts of waste associated with it – make it a prime target for the ecologically minded. It seems to have been a fruitful partnership, with the lab developing materials that can be used as natural adhesives, varnishes, hardboard, and even a natural alternative to polystyrene.
While bioplastics offer their own unique set of characteristics when compared to their synthetic counterparts, they promise to open up a whole new world of possibilities in all areas of design, and manufactures, such as packaging, throw-away tableware, furniture and panelling.
Cardboard
In an effort to demonstrate the potential of cardboard as an environmentally-friendly building material, Indian architecture studio Nudes has built an entire cafe in Mumbai using just cardboard. Almost everything, apart from its structural core, and appliances have been constructed out of cardboard. This means its walls, chairs, tables and even the lampshades.
With curved shapes being formed using multiple layers of cardboard cut to produce the desired shape, it seems like there is little by way of shape or function that they have been unable to produce. Not only is cardboard recyclable and biodegradable, it has the added bonus of acting as sound insulation – perfect for making a typically noisy cafe environment a little quieter. A breakthrough for retail design firms!