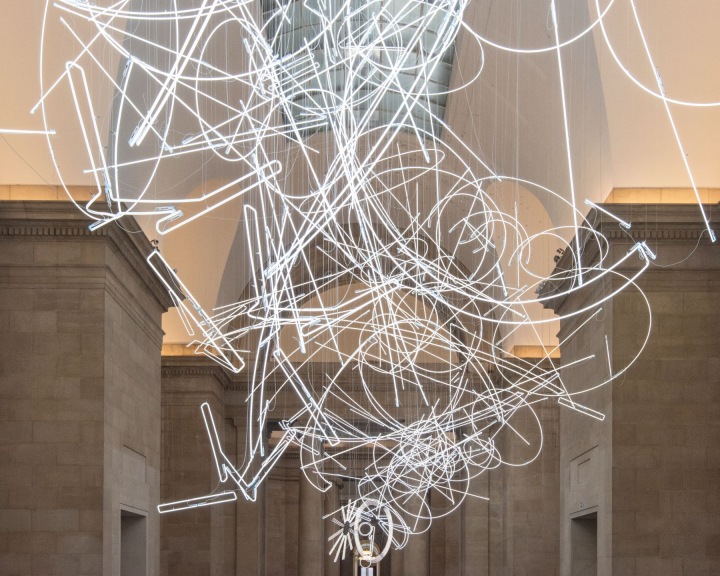 80% of the sensory information the brain receives comes from our eyes. For retail store interior design designers, this fact is monumental. It means that lighting taps directly into our mood, whether we notice it or not. From soft and subtle to bright and bold, the choice of lighting in retail store design influences the way we interpret products, architecture and spaces. Be clever about it, and light can become an extension of your brand – experimental and thought-provoking or inviting and elegant, lighting offers a world of creative possibility.
Luxury lighting
Think of luxury lighting and you might imagine warm colours, a gentle ambience, and high-end fittings. For years soft lighting has been the hallmark of luxury retailers – serving as a notable point of distinction from harshly lit high street stores. But times are changing. Just as luxury brands are experimenting with the architecture of their stores, they're increasingly getting creative with the way they light them.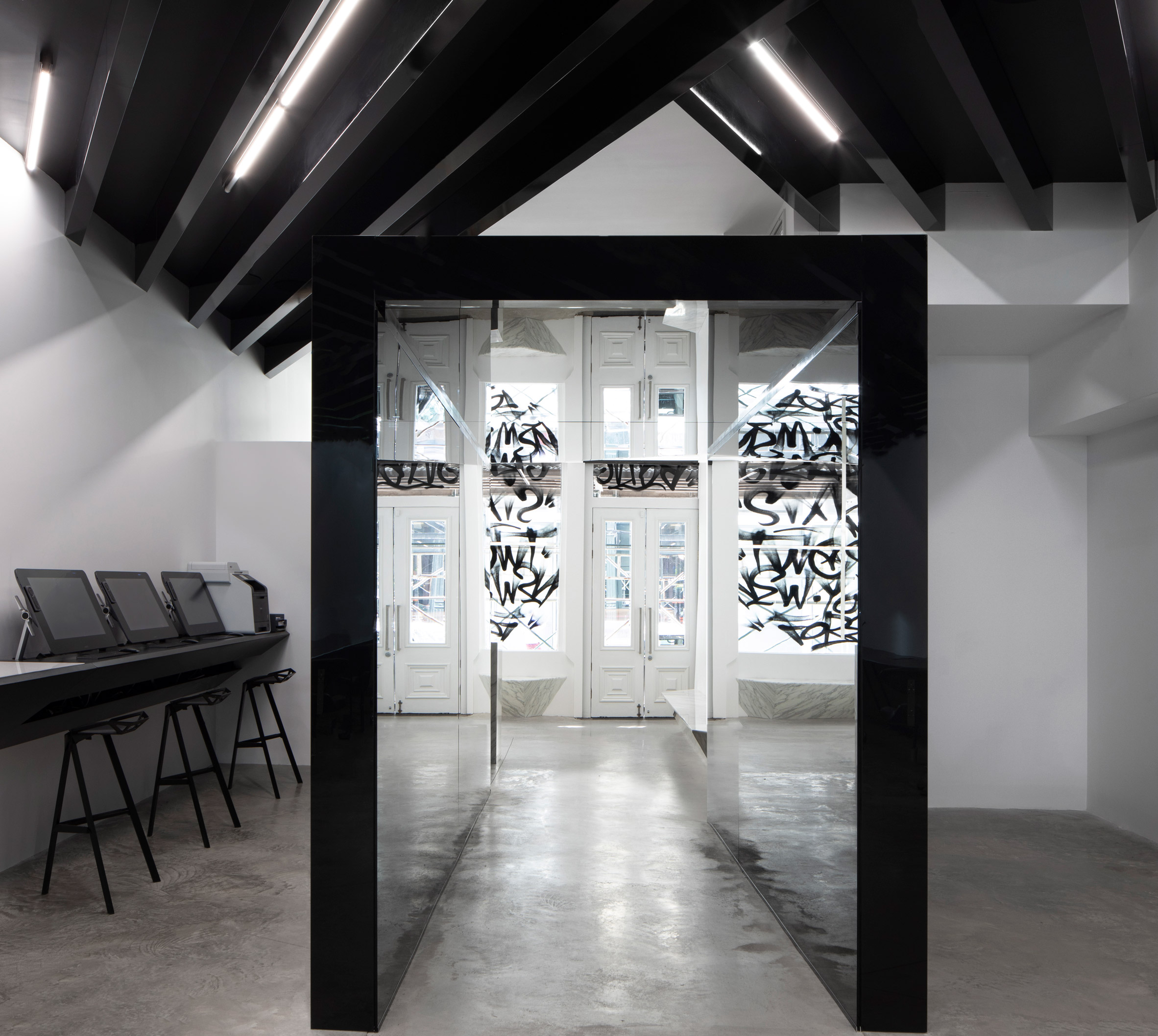 In 2019, brutalist is beautiful. Take Bang Bang Tattoo's new opening in Manhattan. Featuring a stark monochrome palette and exposed strip lighting, the space "evokes a religious experience", according to designer Jesse McGowan. Cosmetic brand Claus Porto also played around with harsh lighting in their new Nolita store. Textured wall surfaces and cosy nooks contrast with a tunnel of bright and exposed lighting. This experimentation with different lighting architectures is fast becoming a signature of experiential retail spaces, where engagement with all the senses is vital.
Lighting as art
Colour, materials and layout are all essential when planning a customer's journey through a retail store interior design, but what about lighting? In most stores, lighting is ambient and functional, with fluorescent lights or spotlights only being used to highlight a certain area of the store or a selected display. But considering lighting as an extension of a brand gives us the freedom to get creative.
Welsh artist Cerith Wyn Evans' light installations are a great example of the possibility offered by innovative designs. In 2017, he was commissioned to design a piece for the grand neo-classical hall at the Tate Britain. His installation was an explosion of neon, embedded with method, logic and meaning. What's more, the design was constantly in flux. By filling the neon tubes with a constantly moving stream of vibrating gasses, each visit to the gallery invited a new interpretation.
While such dramatic designs might be out of reach for most brick and mortar stores, there are so many ways retail store interior design can inject some creativity and drama into their lighting. From iron and glass to wood and piping, almost any materials can be incorporated into a new design, creating an effect that's as soft and subtle or industrial and raw as your brand.