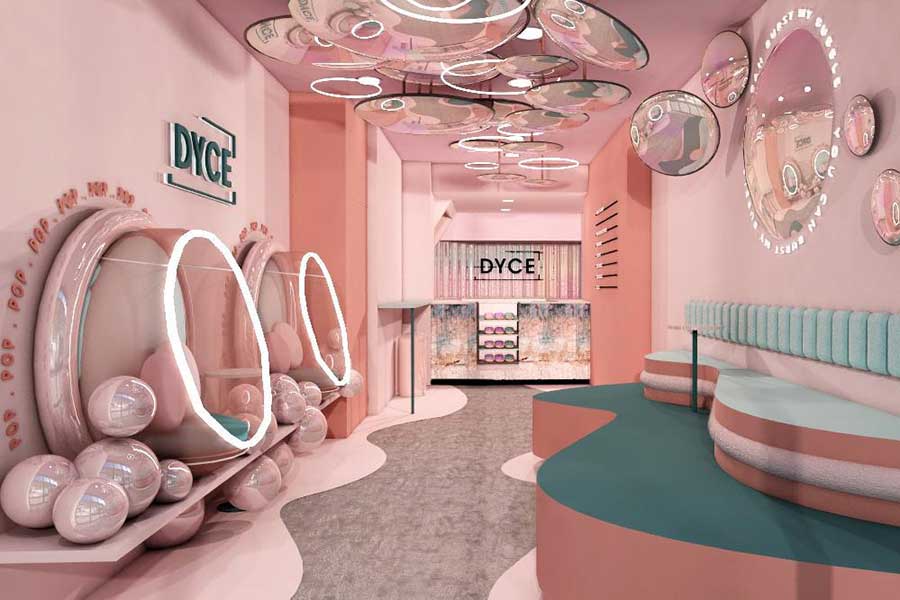 As long as there is reality, there will be the need to transform it. And for today's retail store design firms, that increasingly means sending shoppers on a multi-sensory adventure, starting with their taste buds. From designer pastries to the Mad Hatters' Tea Party, retail design agencies are creating experiences that are truly good enough to eat. Thanks to our insatiable hunger for Instagram-worthy, epicurean experiences, dessert pop-ups are trending – and you don't have to be a restaurant or food brand to get in on the action. Here we explore the delicious pop-ups and retail experiences feeding our need for escapism.
Dyce, Marylebone
In August, it was pudding parlour Dyce's turn to serve up retail heaven with their launch of a new store in London. Using classic surrealism, it helped a young (and young at heart) target market to escape the real world and come together in a playful setting.
The store was created with the central tenets of "approachable, unexpected and immersive." Its indulgence in bold graphics is akin to Kandinsky, while Dali-inspired abstract and disembodied shapes give it a signature surrealist feel. The store even takes those subway fish-eye mirrors and makes them into an urban centrepiece.
Boasting a contemporary bubble tea interior with pastel colourway, the retail store designs firms dessert parlour is perfect for escaping London on a hot summer's day.
London Dessert Festival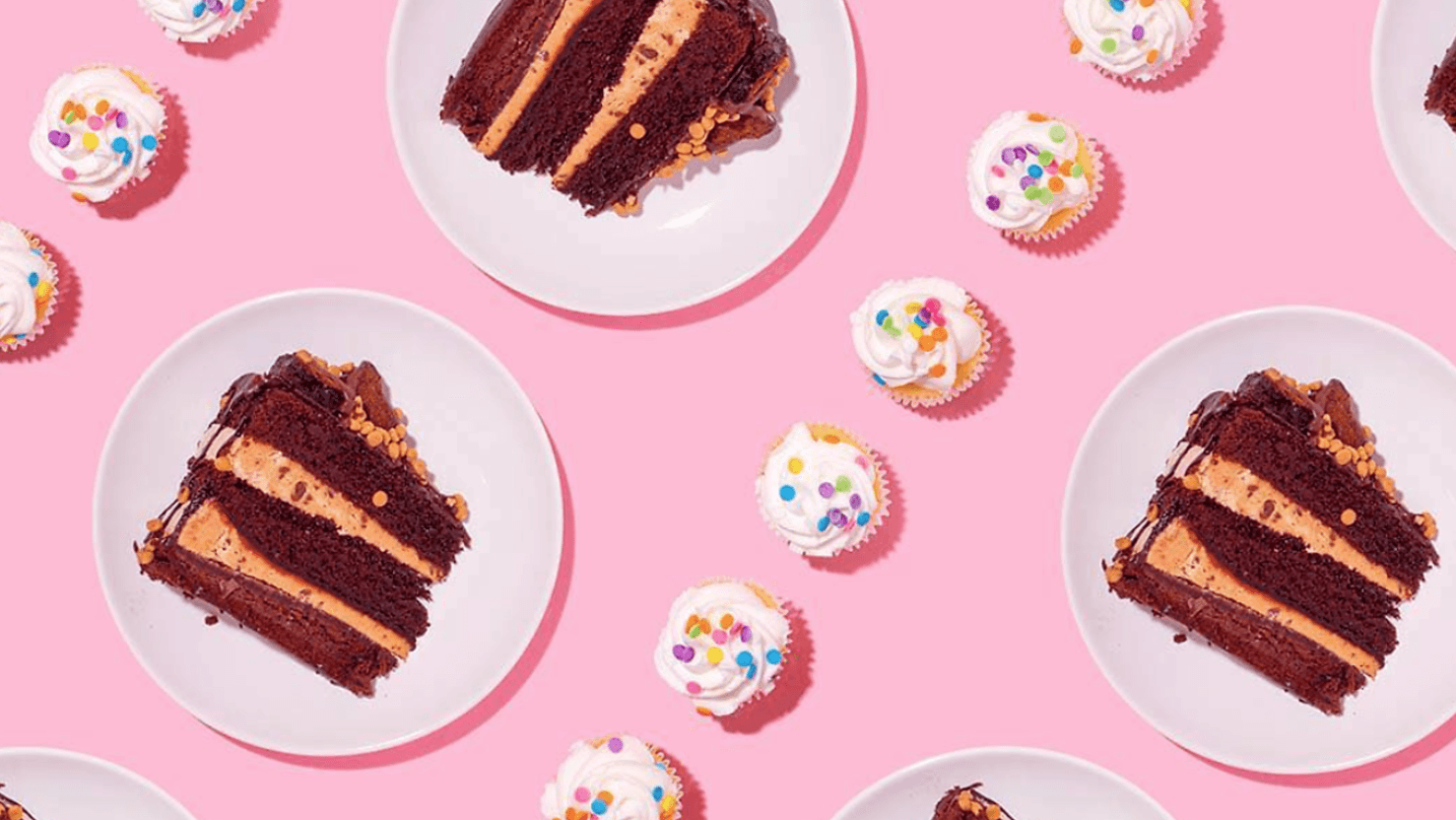 This summer, the world of dessert was on display in Shoreditch at the London Dessert Festival. Visitors poured into a medley of pop-ups, spending hours among a variety of fantastical installations.
The festival offered a window into the world of design delights, including a chaise longue before a wall of balloons, a room lined with foil, and an ice cream on its head. Selfie opportunities abounded. And the design played with simple culinary images, like sweets the size of people. The icing on the cake was a pool filled with marshmallows.
Indulgence was uninhibited, which proved a huge opportunity for first-time businesses. With senses delighted, visitors were open to new and exciting sensations.
Prada Pasticceria, Mayfair
From crisp biscotti to jewel-like pasticcini, few things are a delicious nor as stylish as Italian biscuits and cakes. Tapping into this delectable tradition, the Prada Group acquired the Italian bakery Marchesi 1824 in 2014, going onto open a London store this year.
The pasticceria was tailored to a near-rendition of a Victorian interior, transporting visitors with art-deco design, and a "Wes Anderson" level of kooky decadence and eccentric precision, while restoring the spirit of romantic Milan.
An in-club for fashion editors with an on-brand concept for Prada, Marchesi serves up the fashion house's dedication to heritage and precision, right down to the original 19th-century pastries.
The Mad Hatter Gin and Tea party
Since its inception, tea-time has always represented the finest in escapist experiences. Add in the madness of Alice in Wonderland and you have the epitome of escapist experiential. Enter The Mad Hatter Gin and Tea Party – a much-hyped pop-up experience hitting London this month. Aimed at West London's millennials, the pop-up invites guests to a network of fantasy, with many motifs true to the original story.
Through the curtain to mirror the world of Alice: a die-hard fan's phantasmagoria. Decadent design decks the space: trivia and trinkets; mushrooms, a haberdashery of teacups, glowing orbs. It's a scene for debauchery in the Queen of Hearts Court.
Aimed at those with a literary discretion and a penchant for the arts, guests are loyal in their get-ups from hares to hatters. An immersive, cabaret-style experience, the experience is bawdy and wonderland-branded – ideal inspiration for brands looking to inject some magic into their pop-up experiences.
Escapism is the eternal need to suspend the stricken present; there will always be a market for it. And retail store design firms are proving that dessert experiences are its finest form. They're trending, and that's down to their experiential and authentic effect. Dessert will always be a moment of freedom and indulgence, or for a group of incongruous individuals at the tea table.