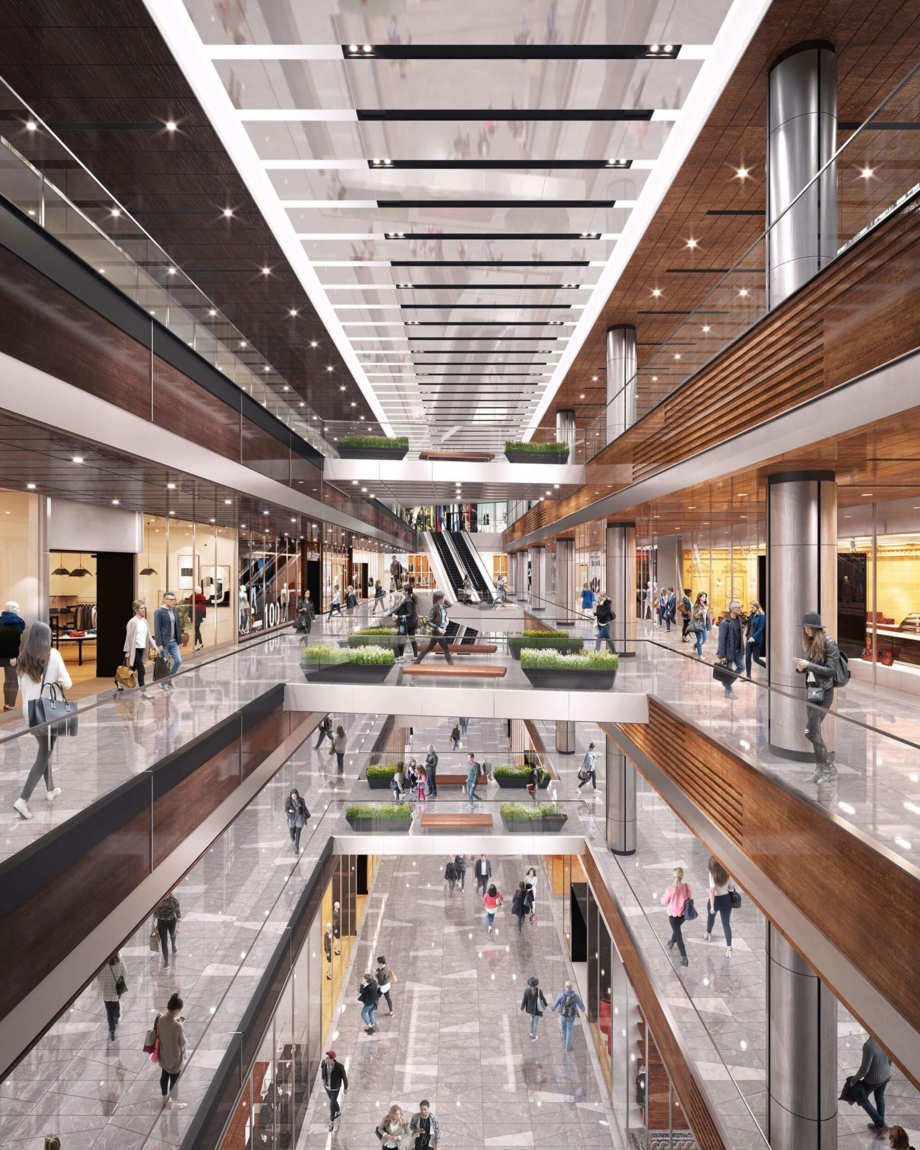 Shopping malls were created as retail utopias, and for a short while, that's what they were (you can read more about that here). But as the retail landscape has changed, so has the identity of malls. In the second instalment of our shopping mall series, we explore the shopping centre of today – and the unlikely shoppers that are set to transform them. How are visual merchandising agency partners supporting this change?
A changing environment
It's true that the mall, like many other physical retail formats, has had a tough few years. Years of recession, the rise of online retail, increasing urbanization and the increasing purchasing power of millennials and Gen Z, have all put considerable strain on bottom lines. Malls used to have a clear – and some would say essential –role in the lives of suburban residents marooned in a sea of residential development. They acted as a crucial "third place" that allowed people to access a simulated downtown, without ever needing to venture into the big city. But the necessity for this has largely disappeared. People no longer need to make pilgrimages to their mall in order to make purchases of any size, and social media seems to have greatly reduced their significance as social gathering points.
In short, shopping malls have undergone an identity crisis. Faced with a dwindling supply of anchor tenants, greater competition from agile brick-and-mortar stores and evolving shopping patterns, the classic teenage hangout of the 80s and 90s might seem like a retro relic.
A new generation of shoppers
Yet the people with the power to bring life back into the shopping mall are those we'd least expect. According to an International Council of Shopping Centers study, around 95 per cent of US teenagers visited a physical shopping centre in a three-month period in 2018, as opposed to just 75 per cent of millennials and 58 per cent of Gen X. And it turns out they genuinely like it, with three-quarters saying that going to a brick-and-mortar store was a better experience than online.
And shopping malls are listening to visual merchandising agency partners to support brands to make a unique shopping experience. The demise of teen staples like Claire's has shown that young people interact differently with retail stores than their Gen Z predecessors. Here are just some of the ways shopping malls are adapting in 2019:
They're embracing Instagram
Hashtag campaigns, selfie walls and interactive design elements don't fight the iPhone – they encourage it, and retailers are beginning to fully embrace them.
They're always changing
Story at Macy's is a great example of how a shopping mall outlet can embrace the benefits of a pop-up. By changing their narrative and stock every two months, the store attracts a constant stream of curious shoppers.
They make it customisable
We all know that customisation is vital to the future of retail, and for shopping malls it's paramount. It's not just teenagers who want to customize their purchases – nearly half of Gen Z shoppers want products to be tailor-made to their tastes, while customisation has become a huge part of luxury retail too.
A shopping mall renaissance?
All of these signs point not to the death of the mall, but its transformation. Developers and retail designers have been listening keenly as people have voted with their feet (and their wallets). And with a new generation of shoppers heading back to the shopping mall, a new evolution of retail is set to unfold.
Next time we look towards the future of shopping malls, and the trends set to shape them. And, importantly, how have leading visual merchandising agency partners supported this process?