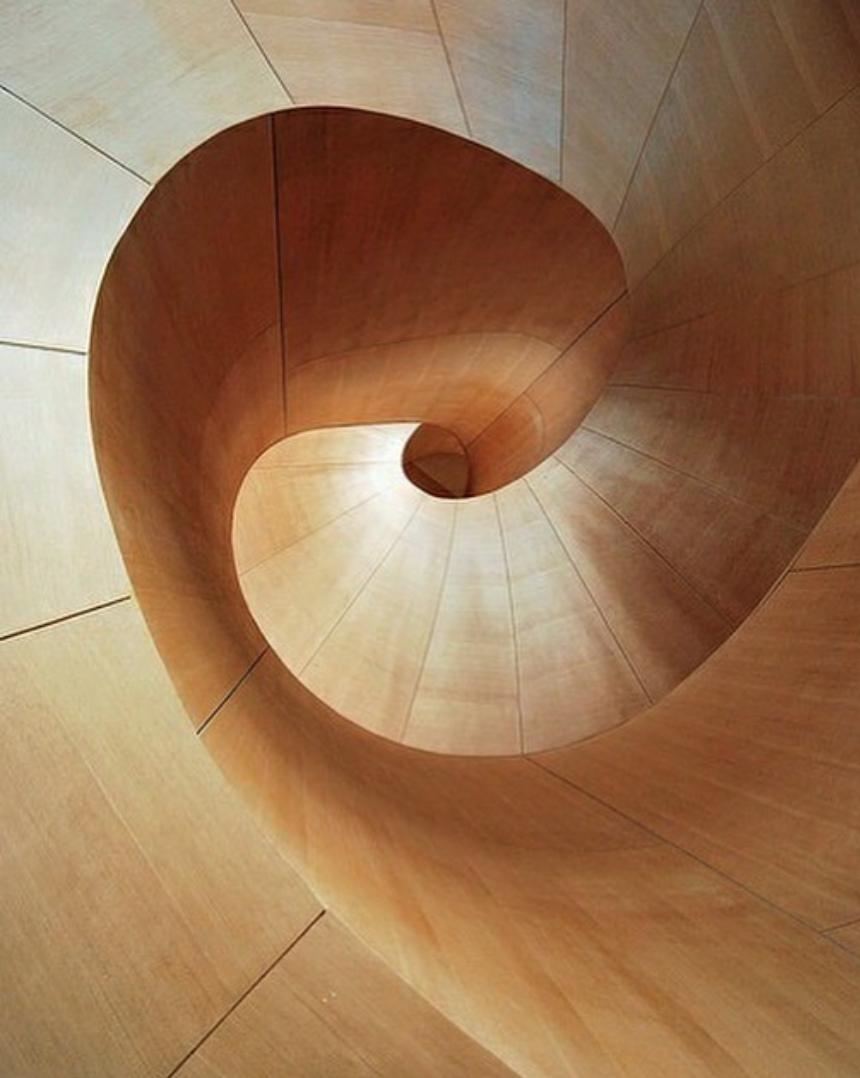 This year marks architect Frank Gehry's 90th birthday. What better excuse to take a look back on the seven-decade-long career of one of the boldest and the most influential American designers since Frank Lloyd Wright. In this article, we'll explore some of his most famous projects – and show how this iconic architect can inspire a retail design agency today.
Davis Residence 1968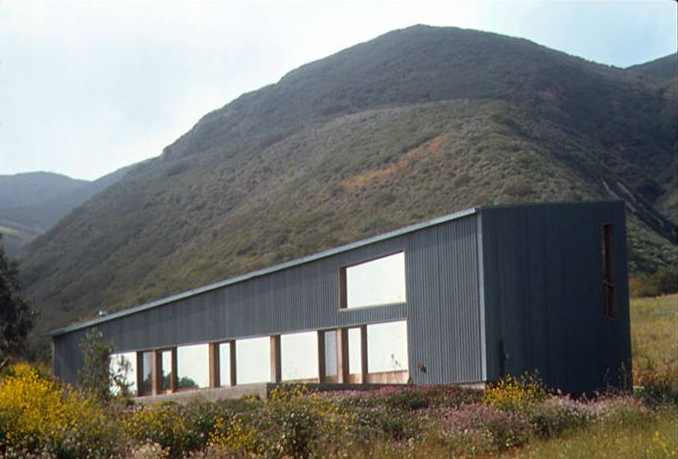 While not his first commission (his Los Angeles based practice had been operating for six years by this point), the Malibu live/work residence that Gehry completed for artist Ron Davis in 1968 certainly raised his profile. The design of its slanted roof created a trapezoidal shape that gave the appearance of rotation. It boosted the visibility of a design vocabulary that would go on to become his signature.
Gehry Residence 1978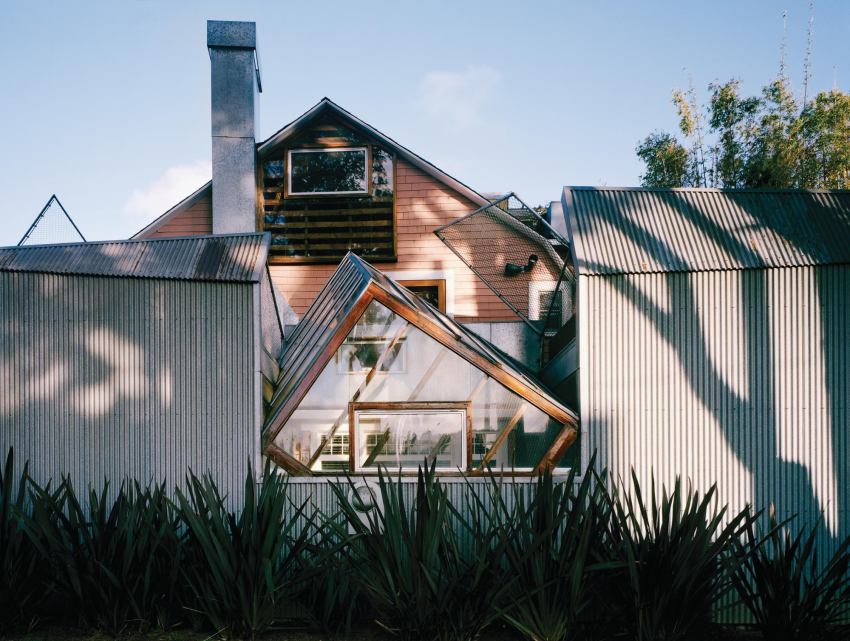 Architects live in the most interesting houses, and Gehry is no exception. The Santa Monica residence that he "renovated" for his family was completed in 1978, and immediately divided the opinion of the design community. By building onto an existing structure, and using familiar suburban materials, such as chain link, plywood and stucco to create distinctive and unexpected lines, the structure is a study in how shape can be used to subvert expectations. While dismissed by many at the time, the house won the American Institute of Architects' prestigious Twenty-Five Year Award in 2012.
Dancing House 1996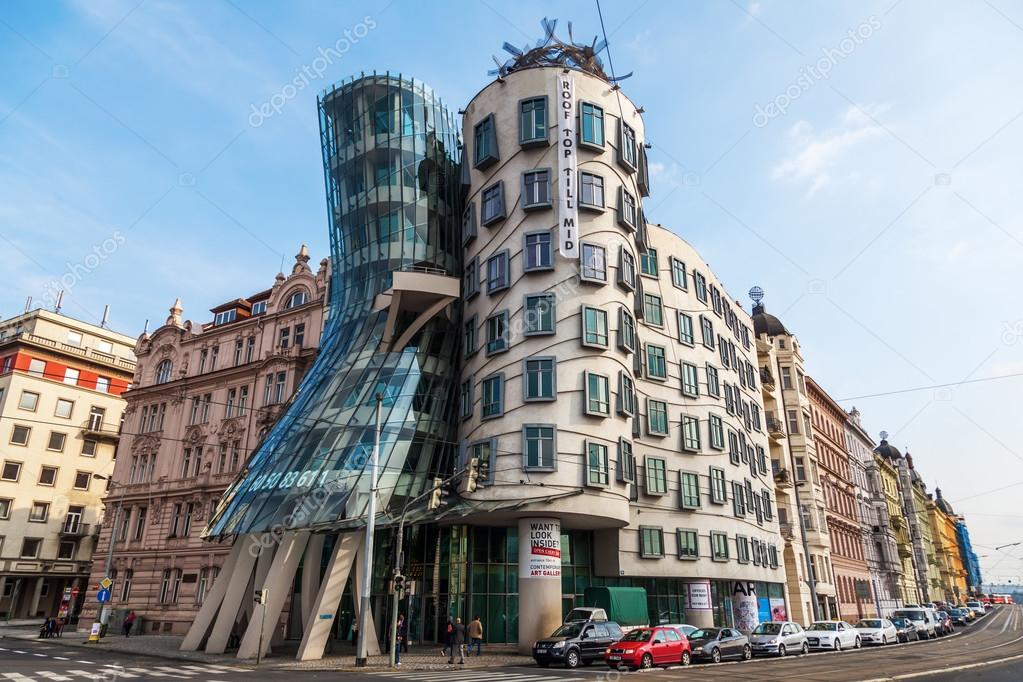 Like many of his contemporaries, Gehry viewed modernism and the cold and formulaic buildings that it produced with little enthusiasm. By the 1990s the expressive visual style he had developed in resistance to this movement had reached a zenith. Gehry's design for a building that would become a landmark in Prague, was built on the site of a small building destroyed during World War II. Made using 99 uniquely shaped concrete panels, the structure's facade undulates, creating the impression of two entwined human figures. Again, his design was not universally well received, with some stating that it was an affront to Prague's historic Gothic, Renaissance and Baroque architecture. Gehry instead preferred to see it as a "new Baroque" answer to its surroundings.
The Guggenheim 1997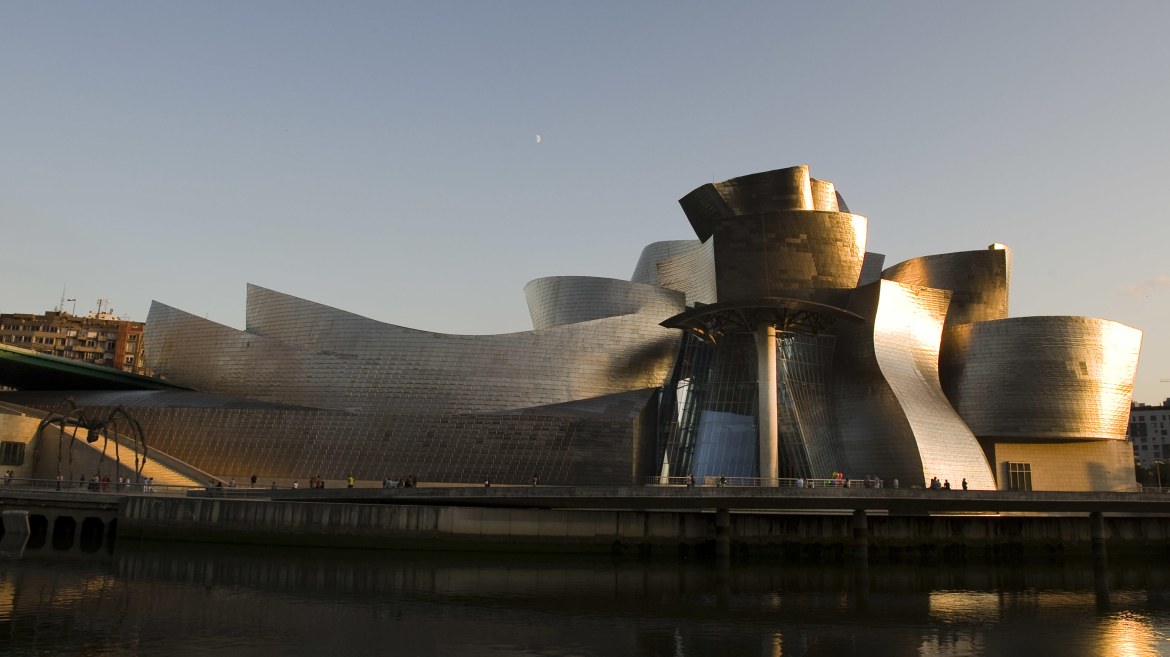 Bilbao's Guggenheim museum could be Gehry's most famous design, and is certainly one of the greatest examples of building as sculpture. Its undulating metal and limestone forms seem to defy gravity, and marked the start of a new class of landmarks that could attract cultural pilgrimages from around the world – a phenomenon later labelled the "Bilbao Effect." The New York Times called the building, seemingly random titanium-clad forms, "a miracle".
Eight Spruce Street 2011
Gehry's addition to the New York skyline, and his first skyscraper, ushered in a new era of residential towers in New York City. At 76 stories, it dwarfed downtown landmarks like the Woolworth Building and for many was seen as a symbol of the rebirth of Lower Manhattan.
Made using 10,500 steel panels of varying shape, the form of the building appears to change depending on the viewer's vantage point. While not the cultural phenomenon of some of his earlier work, it is the height that makes it stand out from the rest of his portfolio. It is Gehry, but on an as yet unseen scale.
Retail design: Taking inspiration from architecture
Drawing inspiration from such awe-inspiring architecture as a retail designer can seem intimidating. After all, how could window display design be shaped by something as monumental as a skyscraper? Yet there is so much for a retail design agency and a visual merchandising agency to learn from Frank Gehry.
He once said, "Architecture should speak of its time and place, but yearn for timelessness". The same principles apply to brick-and-mortar retail. Localised design that speaks to a time and place should always be built on those principles that make a design timeless – boldness, functionality, quality, adaptability and honesty. Frank Gehry might have his own unrepeatable trademark, but the principles of his architecture can inspire all kinds of design, from a retail design agency designing a window display, to the tallest skyscraper.