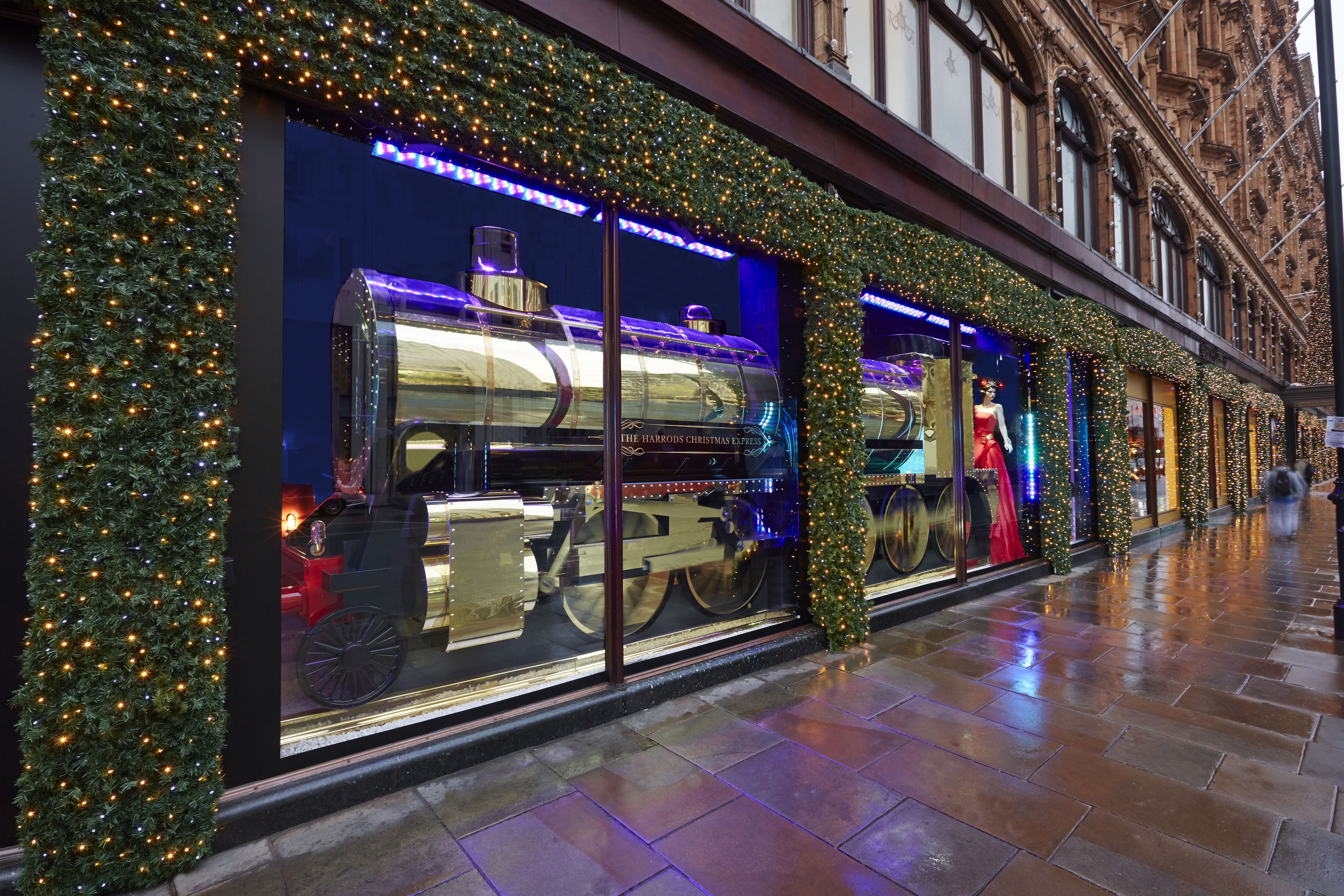 143 years after the first children pressed their noses against Macy's inaugural Christmas window, festive window dressing is still as much of a Christmas tradition as the turkey and the tree. From glitz and glam to understated elegance, Christmas window display design gives brands the opportunity to show off, tempt, and when done right, bring a touch of magic to the annual shopping spree.
In this post, we're delving into the history of the Christmas window (and sharing one of our favourite JUSTSO window display design too.)
Shop Windows of Christmases Past
The story of the Christmas window starts with a simple invention: plate glass. With sturdy sheets of glass readily available by the late 1800s, department stores were able to turn their attention to their shopfronts. Add to this an emerging passion for all things Christmas, and you have all the ingredients for the first holiday window displays.
The department store that introduced the first in-store Santa Claus also heralded the first Christmas windows. Debuting in 1874, Macy's Christmas porcelain doll display would evolve into a fully animated toy-laden spectacle by 1883, ushering in a tradition that would spread across the world within the next two decades.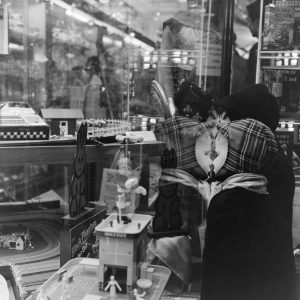 It was the Saks windows of 1914, however, that really turned these displays into an event. By hosting an official 'unveiling', the annual Christmas windows became something to count down to – and essential source material for letters to Santa, of course.
Christmas Window Designs in the UK
Christmas window design was becoming more elaborate in the UK too. Extravagant window display design at Christmas became an annual event for Selfridges after 1890, when Henry Selfridges first lit the shop windows at night. Even during the Second World War, there were efforts to protect the twinkling Christmas windows of Oxford Street, with retailers submitting a proposal to erect a light-proof arcade along Oxford Street for after-dark window shopping.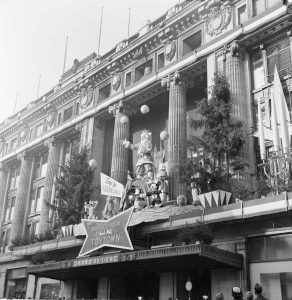 As Christmas windows grew bigger, so too did their team of dressers. In the 1950s, window displays were so elaborate that a whole army of artists, designers, craftsmen and engineers were hired to build each unique set. Skip to 2018, and Christmas window displays are still as elaborate, complex, and as painstakingly planned as ever.
Windows of Christmases Present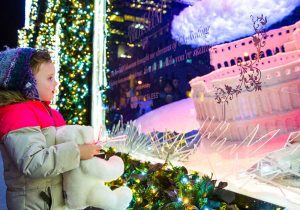 Saks Fifth Avenue, 2015
Christmas windows may be an enduring tradition, but that doesn't mean they haven't evolved. Once an advertisement for must-have toys and gifts, now holiday displays are an opportunity to tell stories, old and new.
This was certainly the case for the Saks Fifth Avenue Holiday 'Winter Palace' windows, designed, produced, managed and installed by JUSTSO in 2015 – just over a century after the department store held the world's first unveiling event. Featuring renowned monuments frozen in time and mannequins portraying mythical figures, the windows are the perfect example of the power of Christmas windows to sell, to inspire, and to capture the magic of the season.
For more Christmas window inspiration, follow @justsoltd on Twitter. Throughout December we'll be posting our favourite JUSTSO Christmas window displays, as well as plenty more festive retail design history and insight.