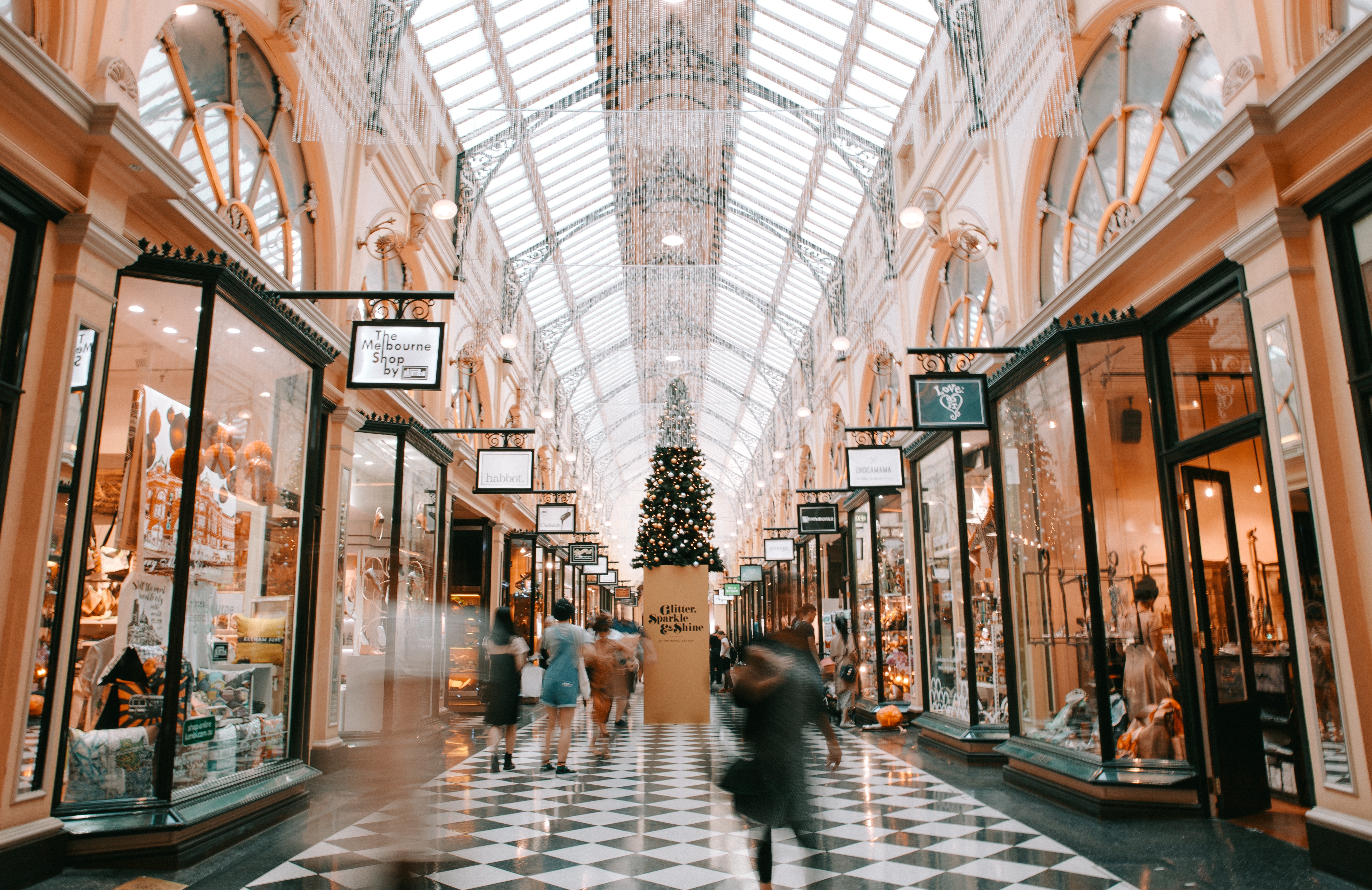 With a new year upon us, what better time to discuss some of the trends set to shape the retail landscape in 2019 and beyond.
The (continued) rise of experiential retail
Much of 2018's industry research appears to support the idea that customer loyalty is as hard to win as it's ever been. Faced with tough competition, but also inspired a wealth of omnichannel potential, 2018 has seen retailers up their game when it comes to enticing their customers – and experiential retail and exhibition design has been at the heart of it all.
Intrepid brands have already started to make strides. Whether through immersive experiences, interactive touch points, smart tech, or selfie-worthy design, success in the retail space will continue to require more imagination than ever in 2019.
Seamlessness and shopability
The tangible experience offered by physical retailers gives them an edge over the online competition. However, many still struggle to compete when it comes to convenience and efficiency.
But in 2019, that's set to change. While cashierless shopping has been around in supermarkets forever, expect to see technology being leveraged more and more across the retail and exhibition design industry to create seamless shopping experiences. Apps that help customers navigate larger stores, retail AI, and even POS-less stores will all become increasingly common over the coming months and years, as the barriers to entry for this tech drops, and shoppers continue to demand a seamless experience between their offline and online worlds.
Personalisation Trends in Retail
Data and artificial intelligence are giving retailers more opportunities than ever before to tailor their customer experiences to specific individuals. And it's having a huge impact. Studies have shown that when technology and data are leveraged in the right way, consumers are very much in favour of personalised experiences.
While a robot sales assistant may be some way off, digital assistants like Alexa, Siri and Cortana have quickly put artificial intelligence at the heart of many people's homes, priming them for similar experiences in public spaces in a way that may have been jarring even a couple of years ago.
Machine learning algorithms are not new in retail but have for the most part been limited to supporting operational activities. But in 2018 we have seen the first tentative steps at introducing ML and AI into the customer facing retail experience, with the tech being used to track visitors mood and tailor their experience accordingly. There is a balance to be struck though between personalisation and privacy, and it will be the retailers who find that sweet spot that will be rewarded.
Customisation in Retail
Whereas personalisation puts the power in the hands of the retailer, customisation is all about giving control to the customer. 2018 saw several savvy retailers reshaping their retail and exhibition design experience by offering customers the chance to build their own products – whether it's shoes, artwork, or clothing. Mass customisation puts power and choice in the consumer's hands, while serving retailers with insights into what shoppers really want. Over the next year we can expect more of the same, with pop-ups and activation events putting the customer at the heart of the experience.
The future of retail is increasingly being shaped by the ever-evolving technological landscape, and the changing relationship with customers and brands. As Generation Z come to the fore, a new type of brick-and-mortar retail is emerging – one that promises plenty of opportunities for creativity, growth and meaningful relationships.