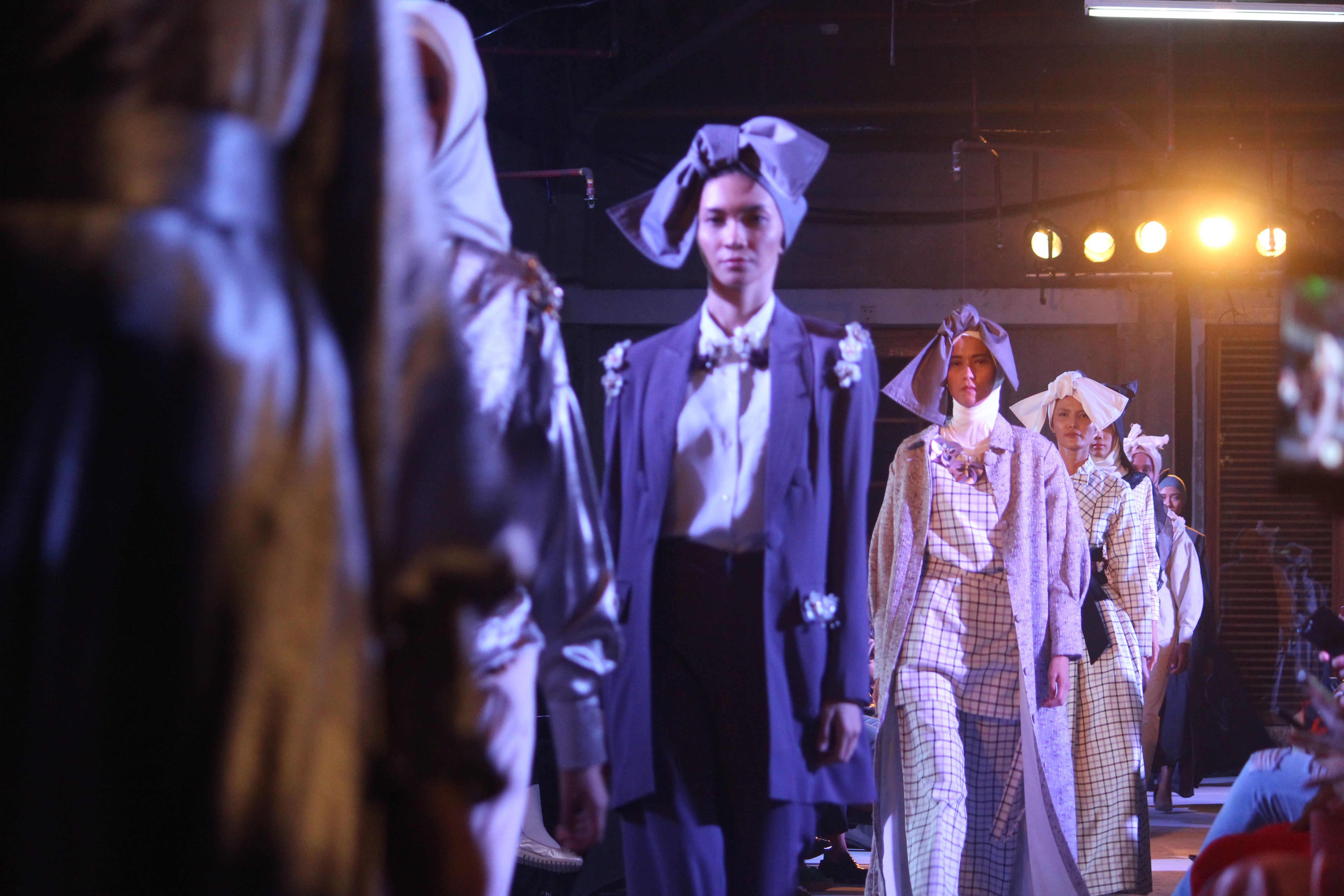 Fashion week has become a huge opportunity for retail designers. JUSTSO spoke of a "true transformation," earlier this year in which the event is no longer confined to the runway. Separate shows are taking it city-wide and new trends offer retail a bigger role. There's also a bigger, broader market. Pop-ups, retail design firms and retailers are important than ever this year. So how do they make the most of the opportunity? Well, here are four ways to catch eyes in 2019:
Embrace inclusivity
Retail fashion shoppers have long frequented their neighbouring genders' floors for years. Moreover, plus-size and non-binary models are making a scene in the industry.
The Phluid Project was made famous as the world's first gender-free store. In 2018, its fun and playful New York outlet used gender-free looks in its display. The retail design firms usage of identity-defying caricatures ala Roy Litchtenstein and a gender-neutral palette, which incorporated the pink/blue of the trans flag.
In terms of 'curve' fashion brands, 11 Honore opened New York's fashion week this year with a black trans model. Their after-show display included plus-size mannequins and opted for big, voluptuous palm branches.
Add a beauty section
A beauty parlour dovetails well into a runway show. It also creates a more personalised experience, which allows a broader range of connections in today's inclusive market.
For example, using tech from the SK-II, the launch of make-up brand Clinique ID allowed users to map their own personal skin tone, creating an unprecedented amount of shades for the beauty brand.
It also creates glamour, Rhianna's trending pop-up Fenty, combined beauty and fashion, making a splash in London's up-and-coming Kings' Cross in April this year. Using a Moroccan theme and a DJ, the beauty parlour was a highly experiential concept.
Make it retail-ready
The see-now-buy-now trend has been around since 2016 and is still one to follow. It simply adds a retail component to the existing show and exhibits the runway pieces on sale.
The trend's poster boy is the travelling #TommyNow tour, which has been visiting major cities with its mix of runway and retail. This year it opted for an all-American palette with a show in conjunction with Paris Fashion Week. With hype, a party atmosphere and an audience, it mimics the spectacle of fashion week perfectly and has steered a steady course in for the business in recent years.
With the show's pieces debuted in the run-up, throughout and direct to rails, it shows how to harness and convert the hype into retail success.
Go traditional
When all the retail design firms are doing the new, going back to fashion's roots can make you stand out. With their New York Fashion Week presentation this year, designer Bathsheba made a connoisseur's return to the old.
In true analogue style, a made-to-order fashion house with Singer sewing machines allowed visitors to select their own clothing and watch it being made. Models descended a spiral staircase in a private house, which brought fans close to iconic fashion houses. This authentic approach can make an impression on those mourning the old-style exclusivity of Fashion Week.
So, retail design has found a new window into Fashion Week, fuelled by the broader economic and social market of 2019. The trend for inclusivity and a retail audience means there are more ways to creatively access the event; retail designers that can maintain a savvy and responsible outlook have more freedom today than ever before.